QC11Y-16x3200 Hydraulic Guillotine Shearing Machine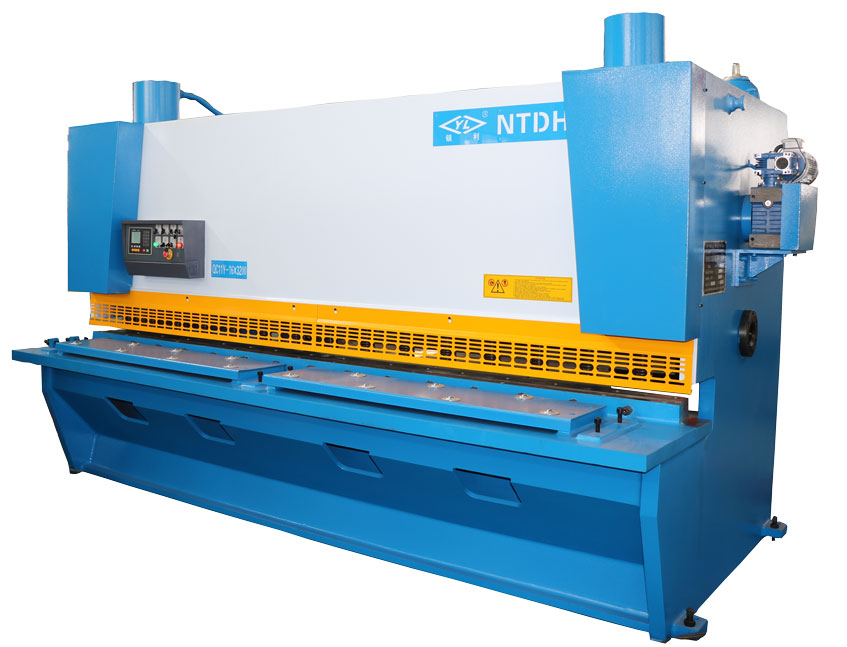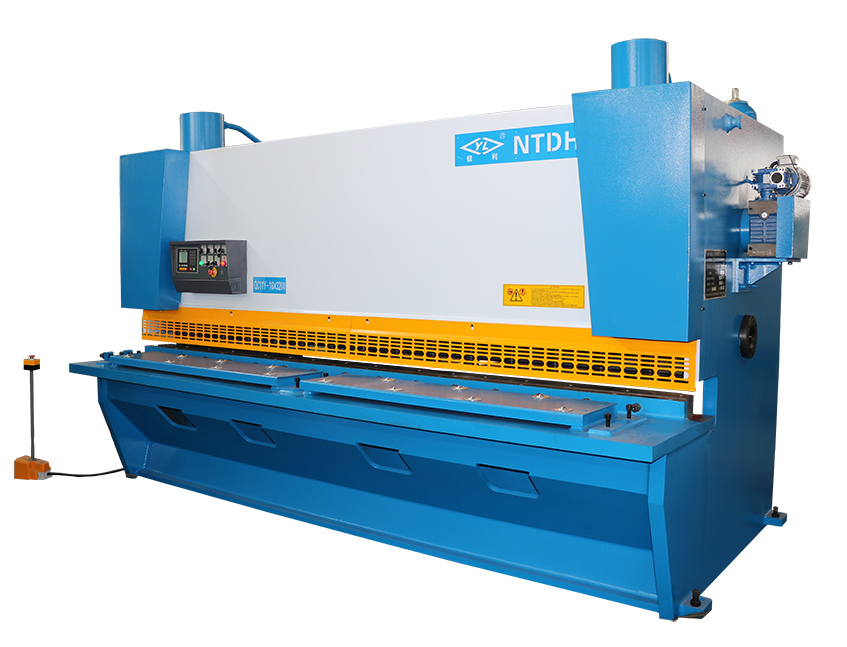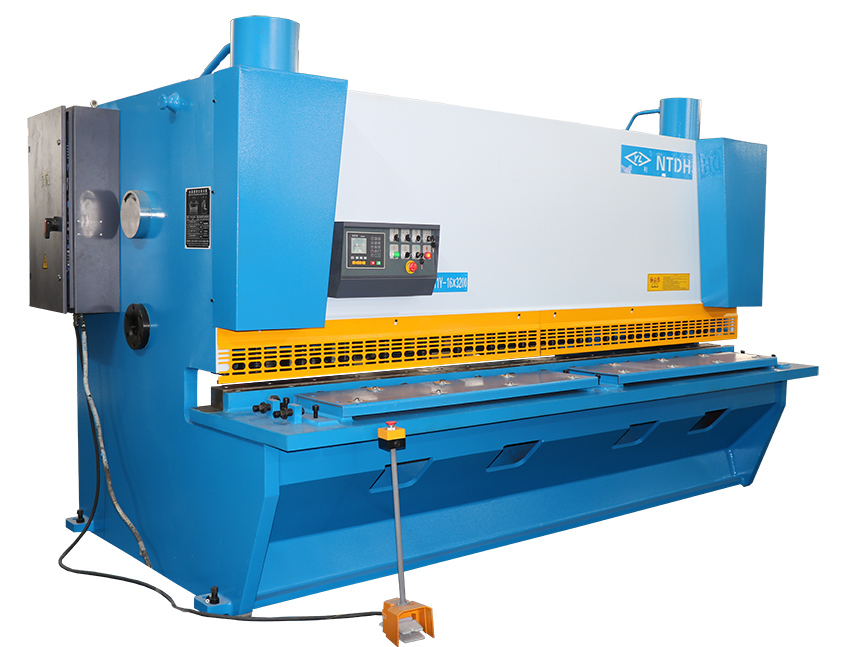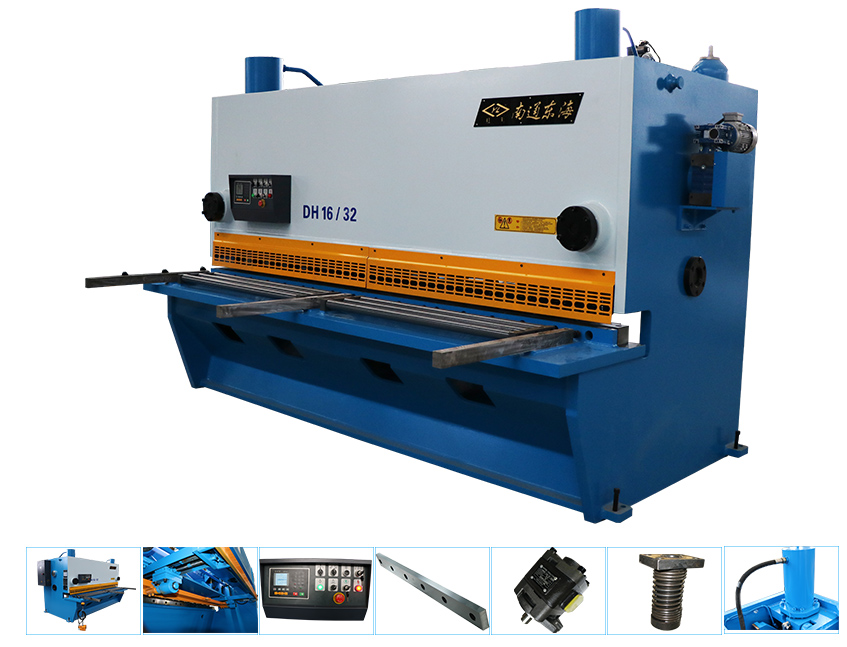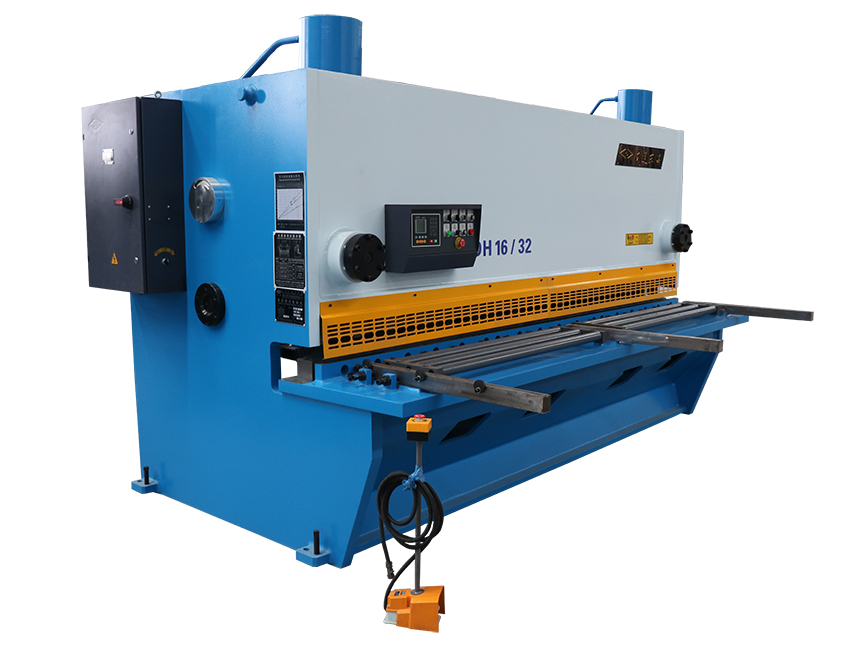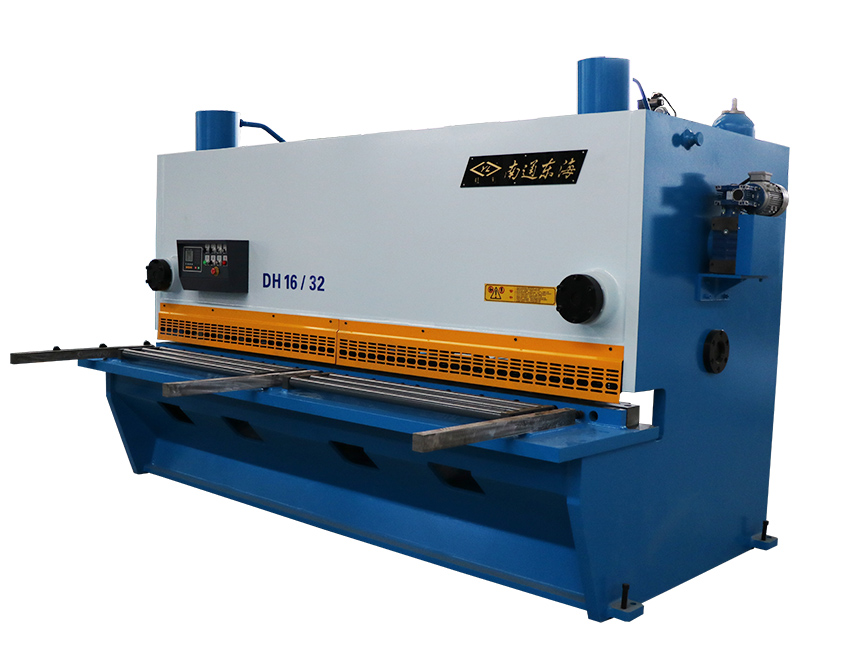 Parameters
Pictures
You May Like
Inquiry Now
QC11Y-16x3200 Series Hydraulic Guillotine Shearing Machine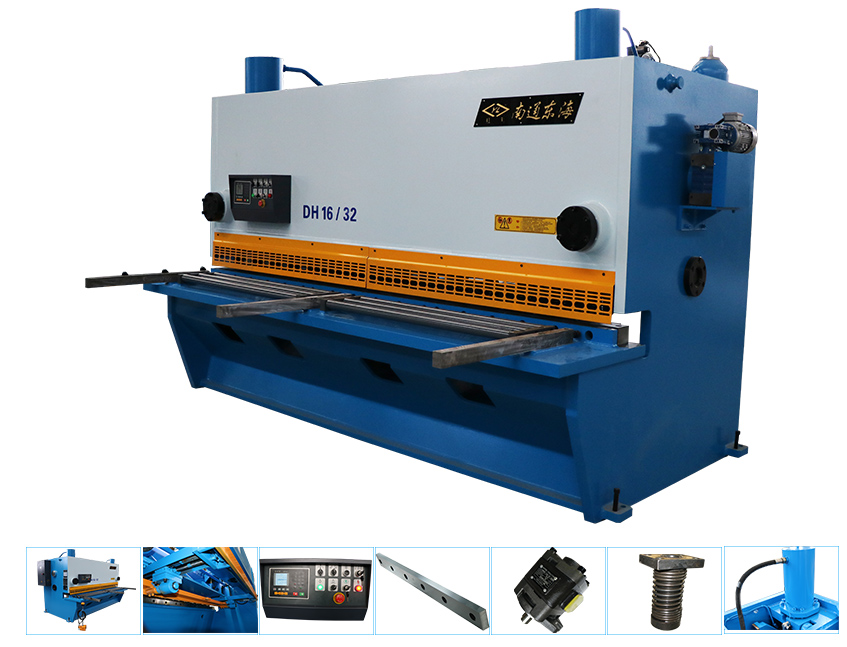 Parameters
| | |
| --- | --- |
| Model(QC11Y) | 16x3200 |
| Shearing thickness (mm) | 16 |
| Shearing width (mm) | 3200 |
| Cutting plate tensile strength N/mm² | 450 |
| Shearing angle (°) | 0.5-2.5 |
| Back gauge range (mm) | 20-800 |
| Blade length (mm) | 3300 |
| Throat depth (mm) | 80 |
| Blade material | 6CrW2Si |
| Main motor power (KW) | 22 |
| Oil pump( L/min) | 50 |
| Stroke (n/min) | 8-20 |
| Length (mm) | 412 |
| Width (mm) | 1980 |
| Height (mm) | 2300 |
Features
--Variable Rake Angle Design Machines.
--Better cutting accuracy in thin sheets at lower rake angle.
--Higher cutting capacity at maximum rake angle.
--Automatic Rake angle adjustment.
--Pre-calibrated easy blade gap adjustment.
--Low noise & smooth operation gives higher efficiency of operator.
--Less power consumption.
--Better safety for operator and machine.
--Fine stroke adjustment rod with limit switch.
--Front sheet support.
--Squaring arm with steel rule for front gauging.
--Hardened Transfer bars mounted on table.
--Hold down cylinders.
--Cutting area illuminated for clear view of blades.
--Foot pedal with emergency stop
--Strokes can be controlled according different shearing length
--Four edge 6CrWi2Si Blade suitable to MS & SS.
--Guillotine beam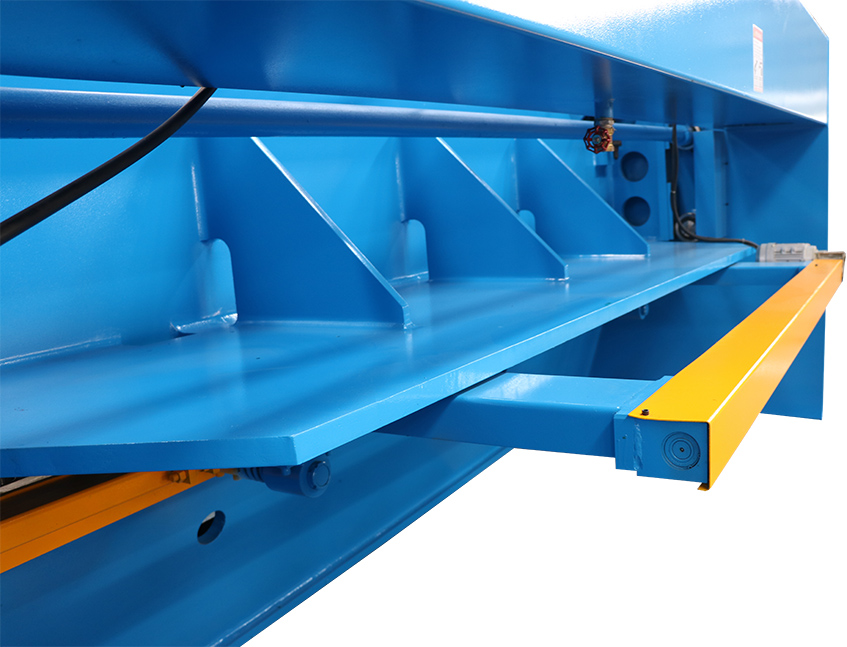 --Back gauge
--Hold down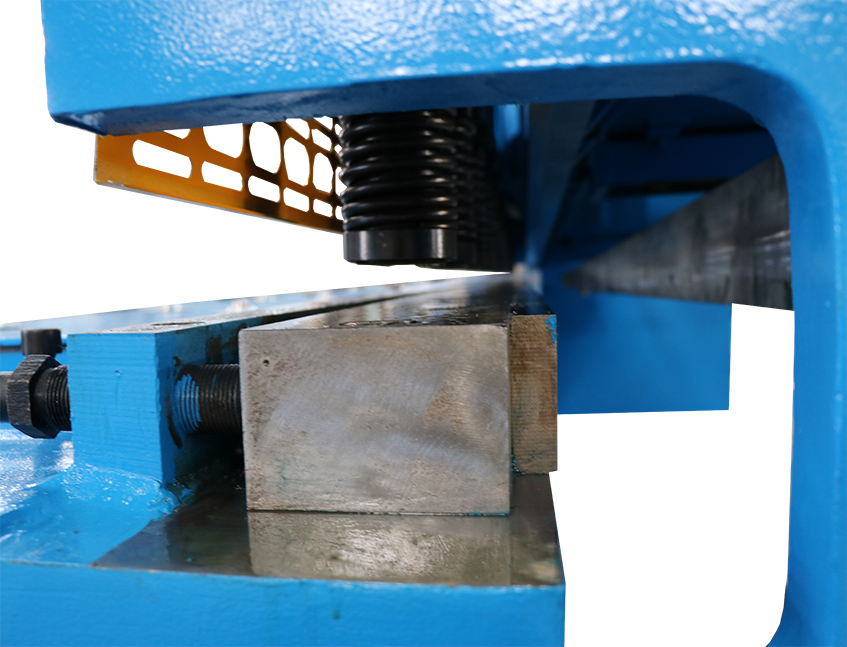 --E21S NC controller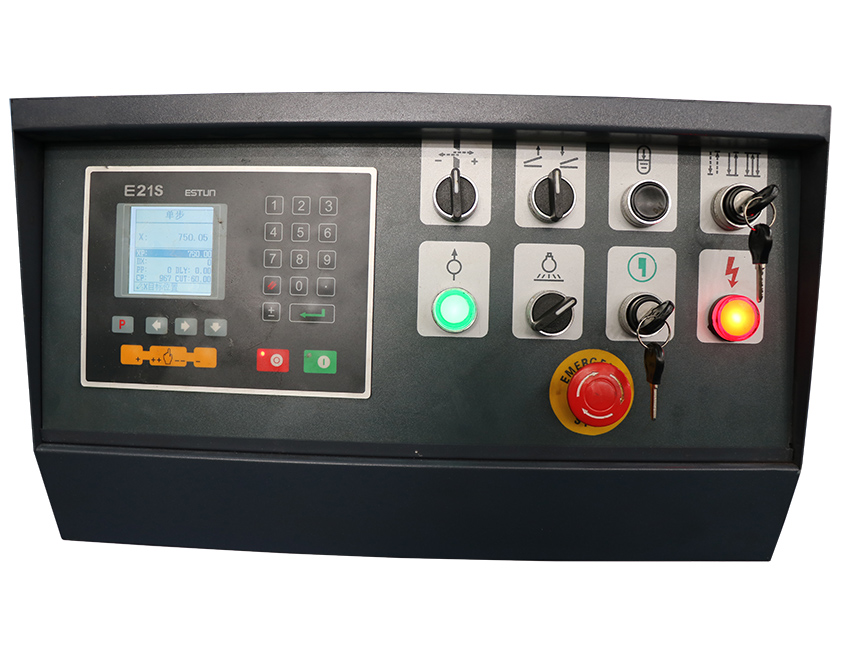 --Hydraulic system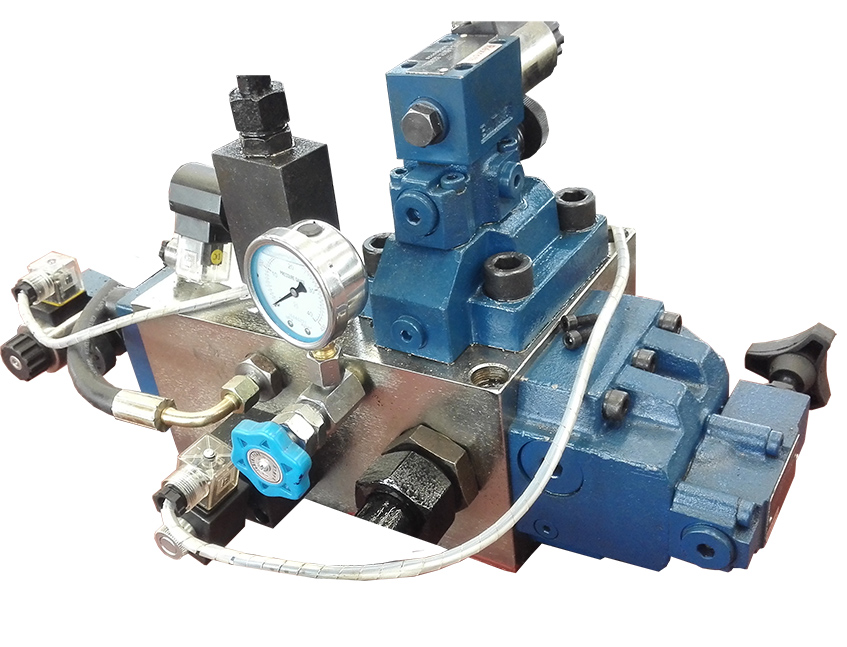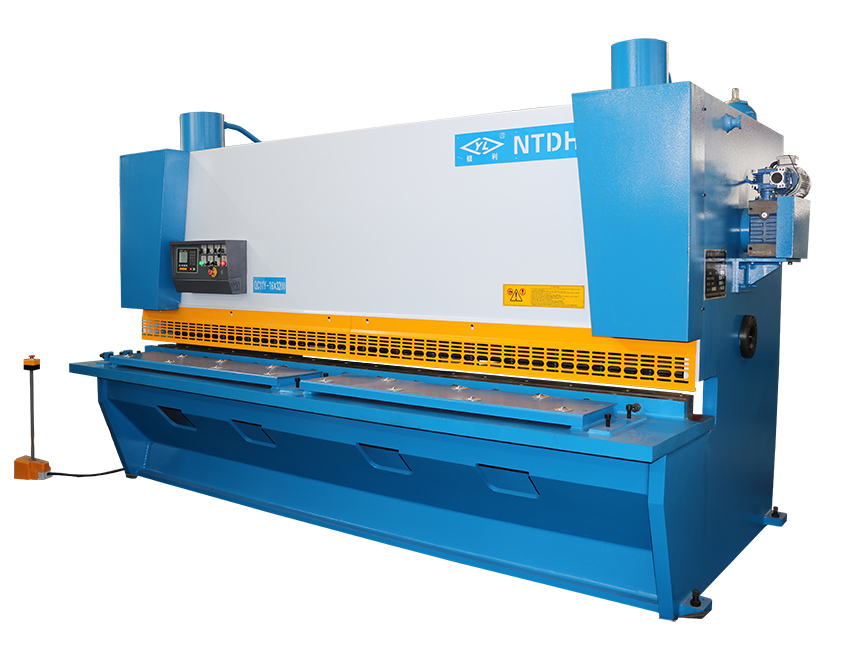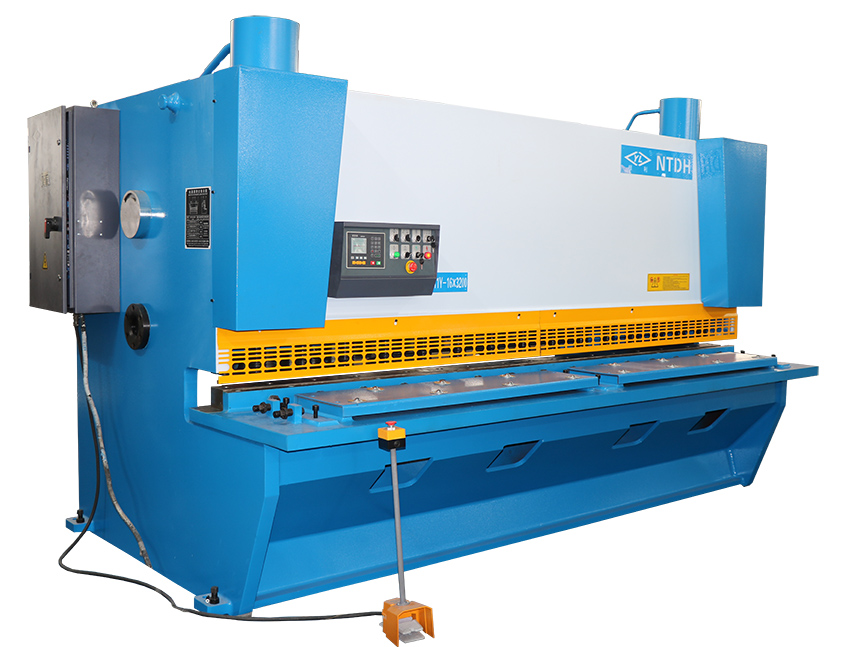 hydraulic shearing machine, shearing machine, hydraulic metal shearing machine, guilllotine shearing machine, hydraulic shear, cnc shearing machine