QC11Y-16x6000 Hydraulic Guillotine Shearing Machine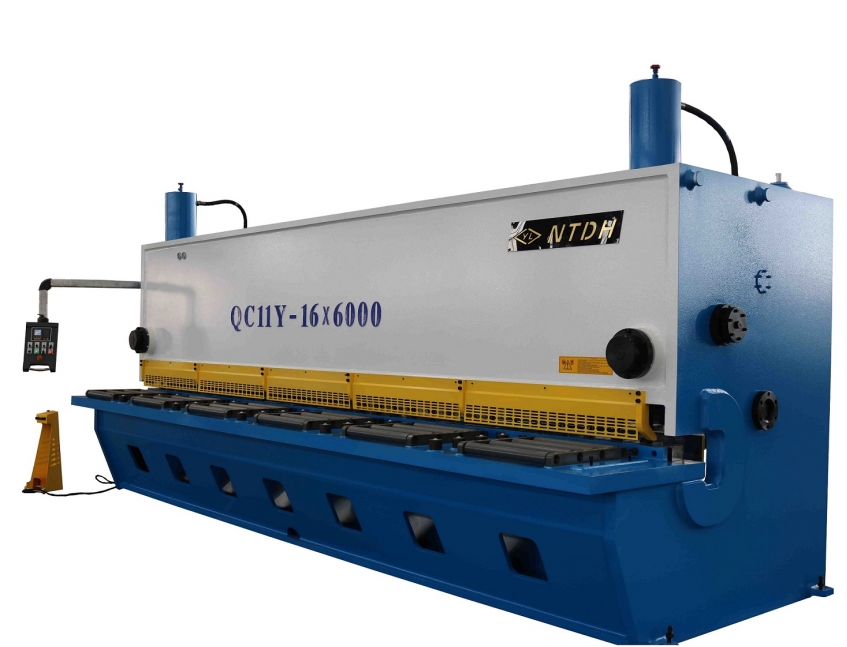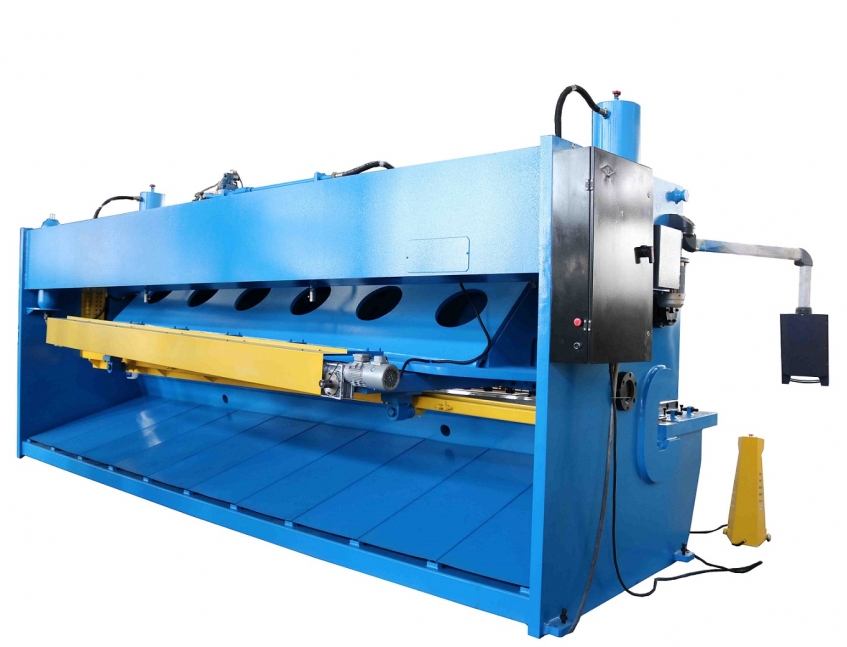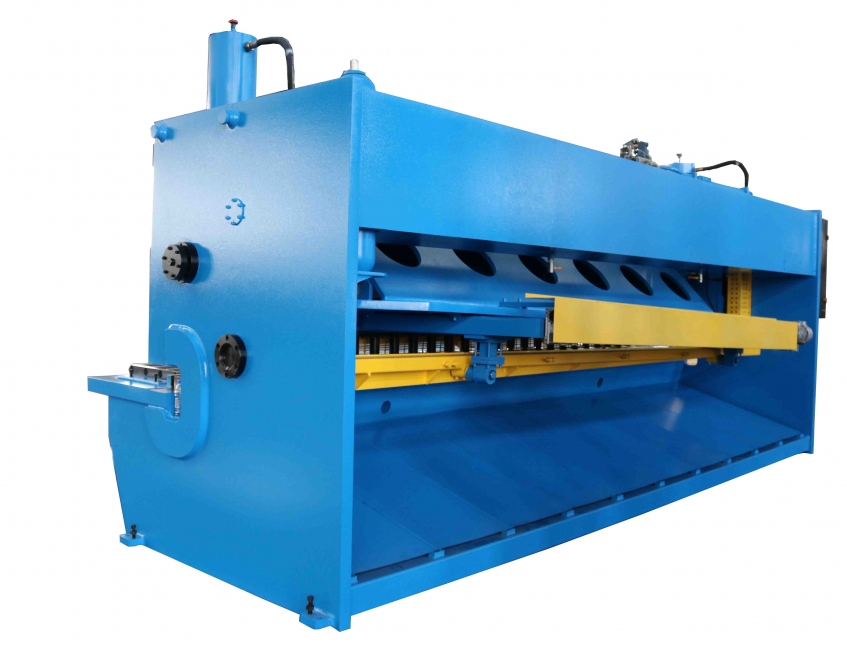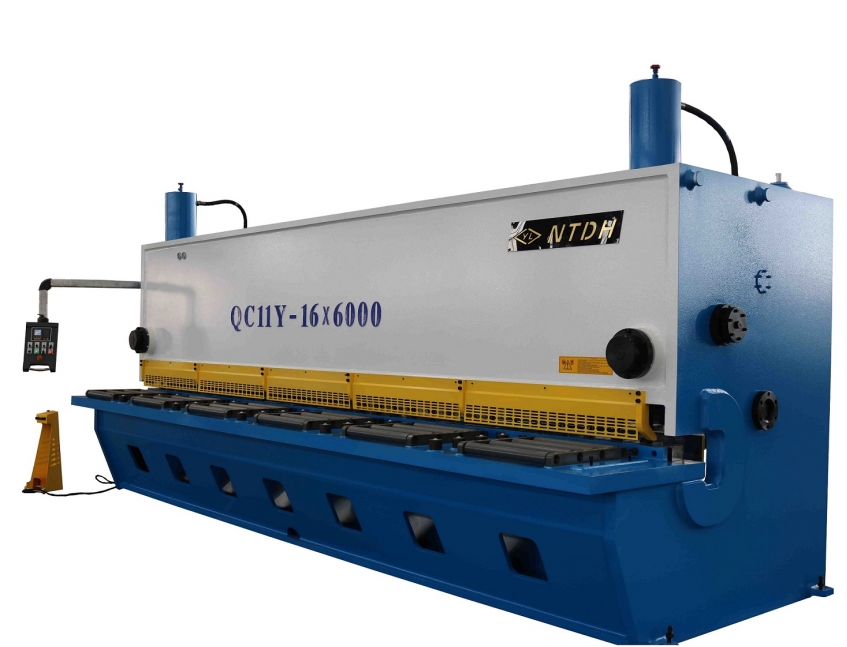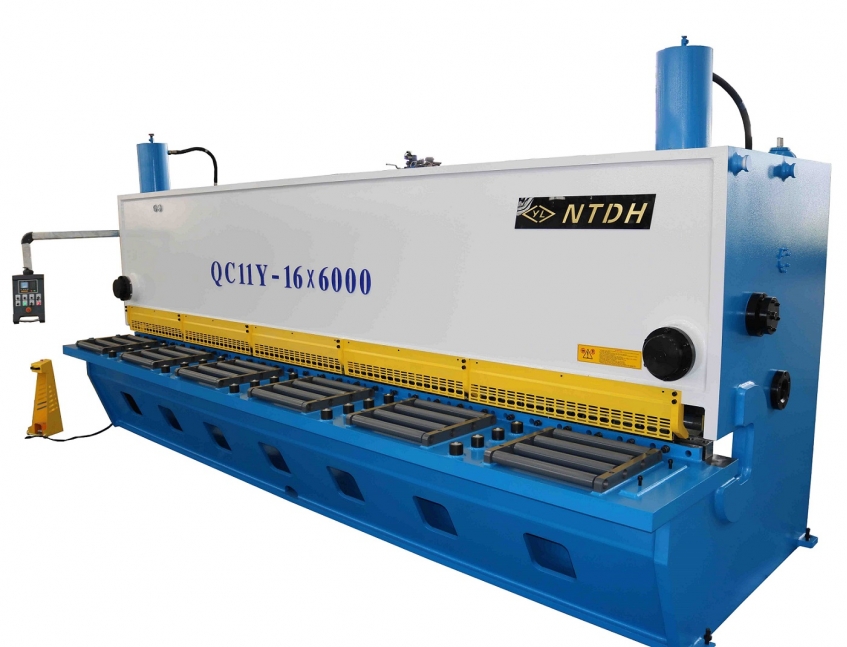 Parameters
Pictures
You May Like
Inquiry Now
QC11Y-16x6000 Hydraulic Guillotine Shearing Machine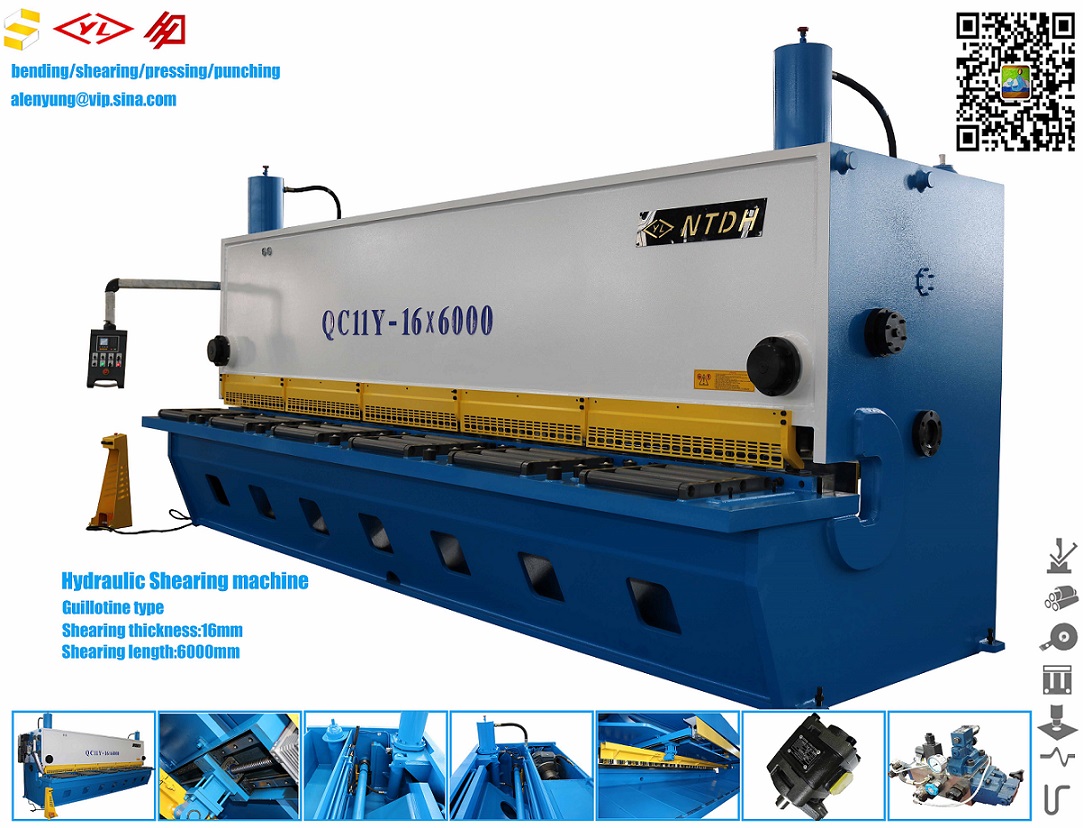 Parameters
| | |
| --- | --- |
| Model(QC11Y) | 16x6000 |
| Shearing thickness (mm) | 16 |
| Shearing width (mm) | 6000 |
| Cutting plate tensile strength N/mm² | 450 |
| Shearing angle (°) | 0.5-2.5 |
| Back gauge range (mm) | 20-1000 |
| Blade length (mm) | 6150 |
| Throat depth (mm) | 100 |
| Blade material | Cr12MoV |
| Main motor power (KW) | 37 |
| Oil pump( L/min) | 80 |
| Stroke (n/min) | 6-15 |
| Length (mm) | 6880 |
| Width (mm) | 2480 |
| Height (mm) | 3000 |
Features
--Variable Rake Angle Design Machines.
--Better cutting accuracy in thin sheets at lower rake angle.
--Higher cutting capacity at maximum rake angle.
--Automatic Rake angle adjustment.
--Pre-calibrated easy blade gap adjustment.
--Low noise & smooth operation gives higher efficiency of operator.
--Less power consumption.
--Better safety for operator and machine.
--Fine stroke adjustment rod with limit switch.
--Front sheet support.
--Squaring arm with steel rule for front gauging.
--Hardened Transfer bars mounted on table.
--Hold down cylinders.
--Cutting area illuminated for clear view of blades.
--Foot pedal with emergency stop
--Strokes can be controlled according different shearing length
--Four edge 6CrWi2Si Blade suitable to MS & SS.
Front-Controlled Power Back Gauge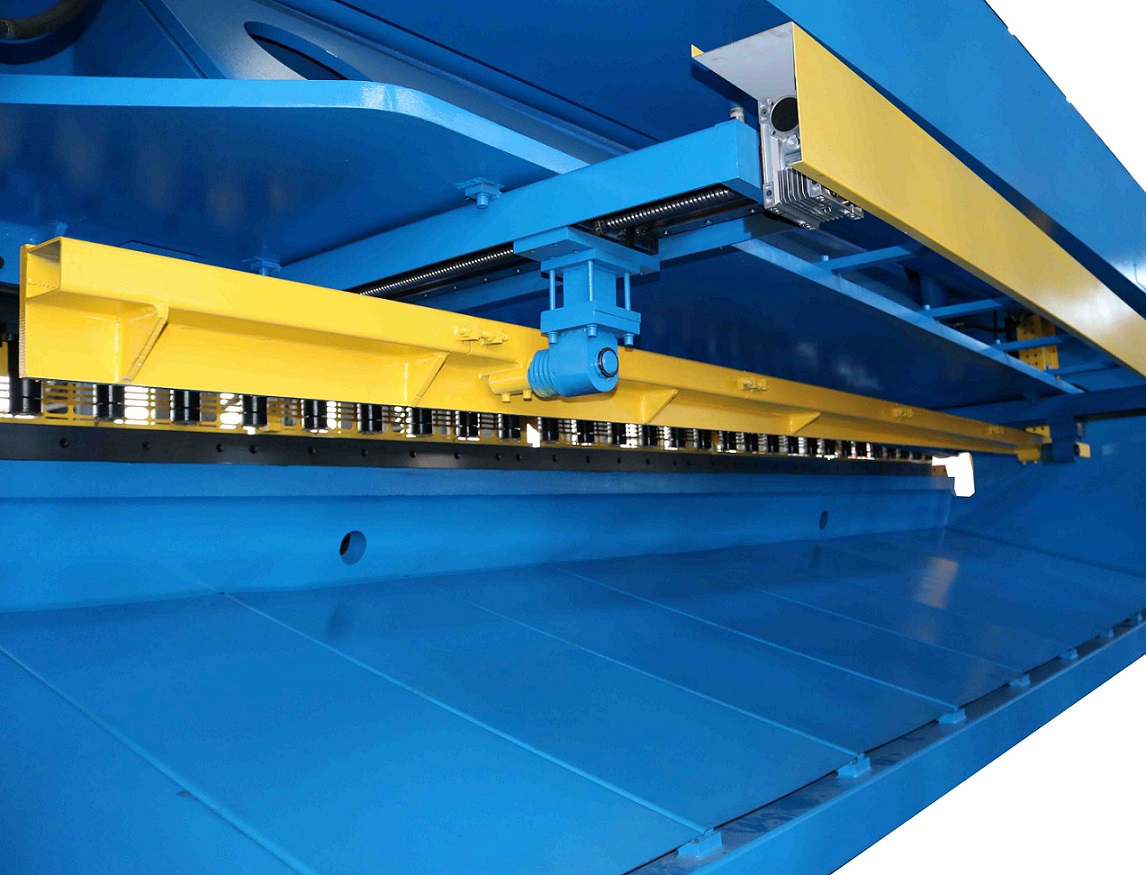 The standard heavy-duty, motorized back gauge is front operated and adjusted through the control panel. The gauge stop, automatic "retreat" position allows for shearing pieces longer than the extended range of the back gauge.
Pressure Sensing Hold Downs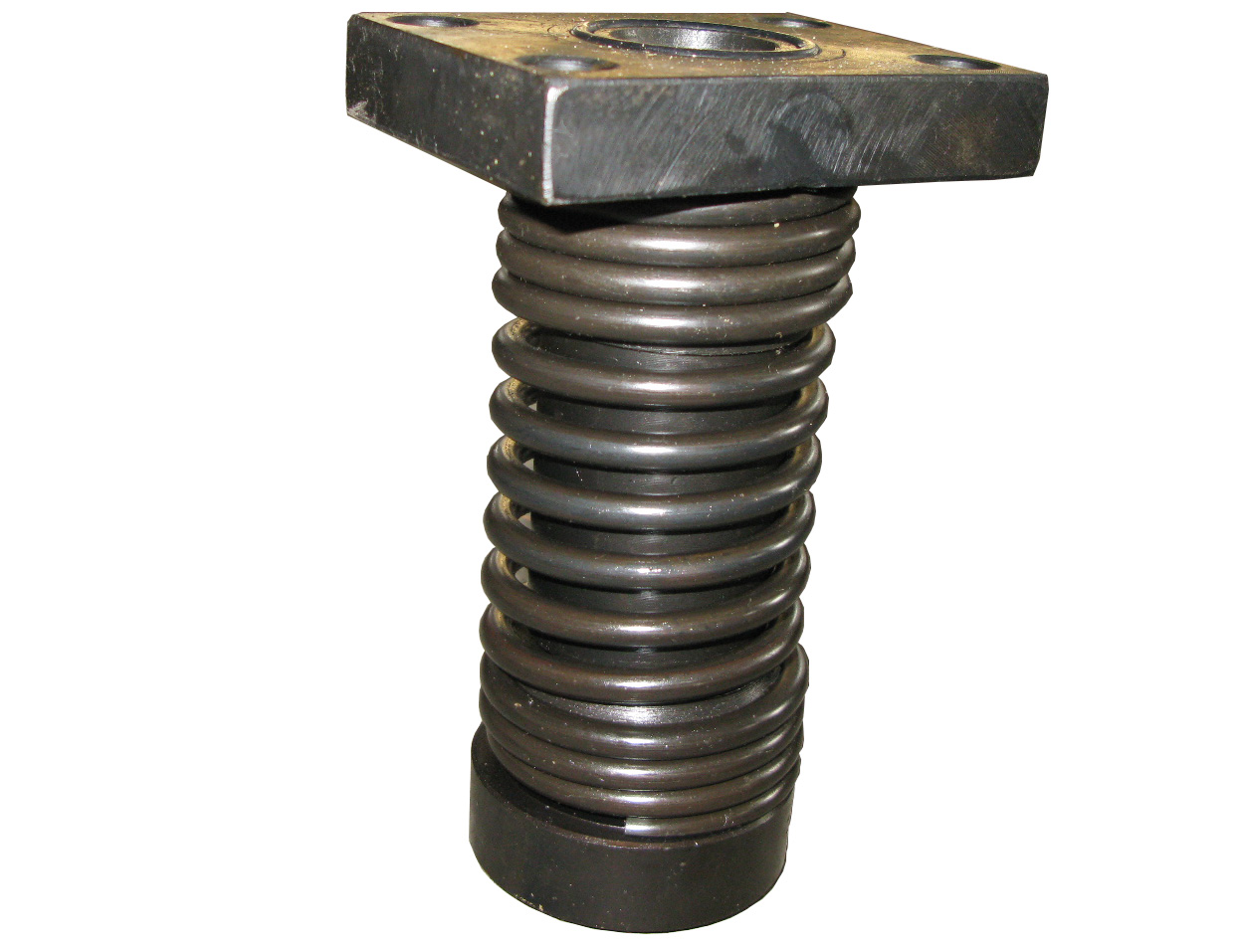 Hold downs are synchronized with the upper blade travel to provide maximum hold down pressure at the moment of shearing, thus, assuring cutting accuracy. With shearing forces on the plate increase, the hold down pressure increases to provide optimum gripping action. At one end of the shearing machine, two hold downs are mounted close together for ease in cutting narrow strips.
Modern Block Hydraulics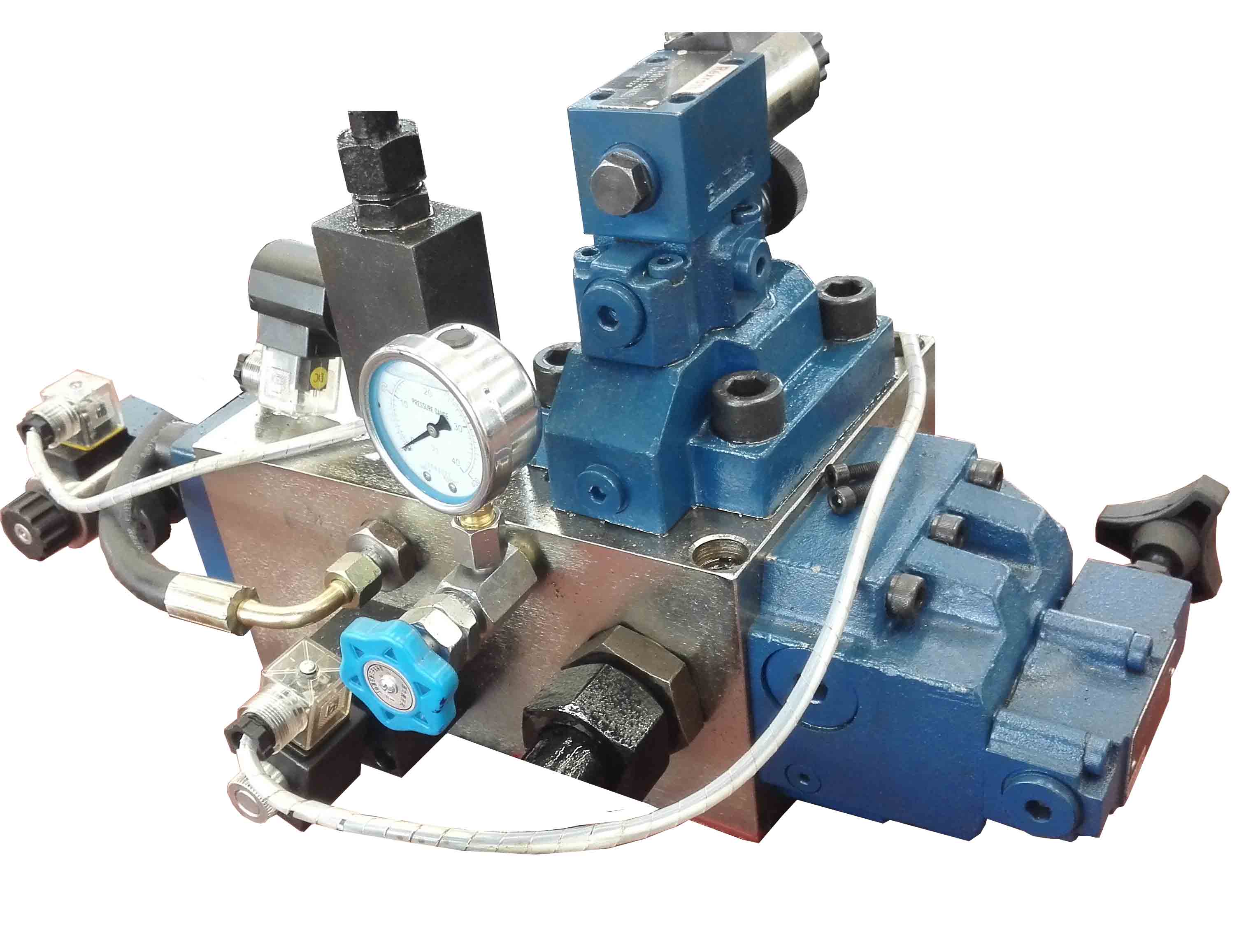 The hydraulic system is comprised of long life, heavy-duty components mounted on a common block. Tubes and connections are minimized, and access and serviceability are made easy. The pump is quiet and extremely reliable, and is rated for years of trouble-free service. The large capacity oil reservoir eliminates the need for oil cooler. A factory preset relief valve prevents overloading mechanical parts and the hydraulic circuit.
Hydraulic Cylinders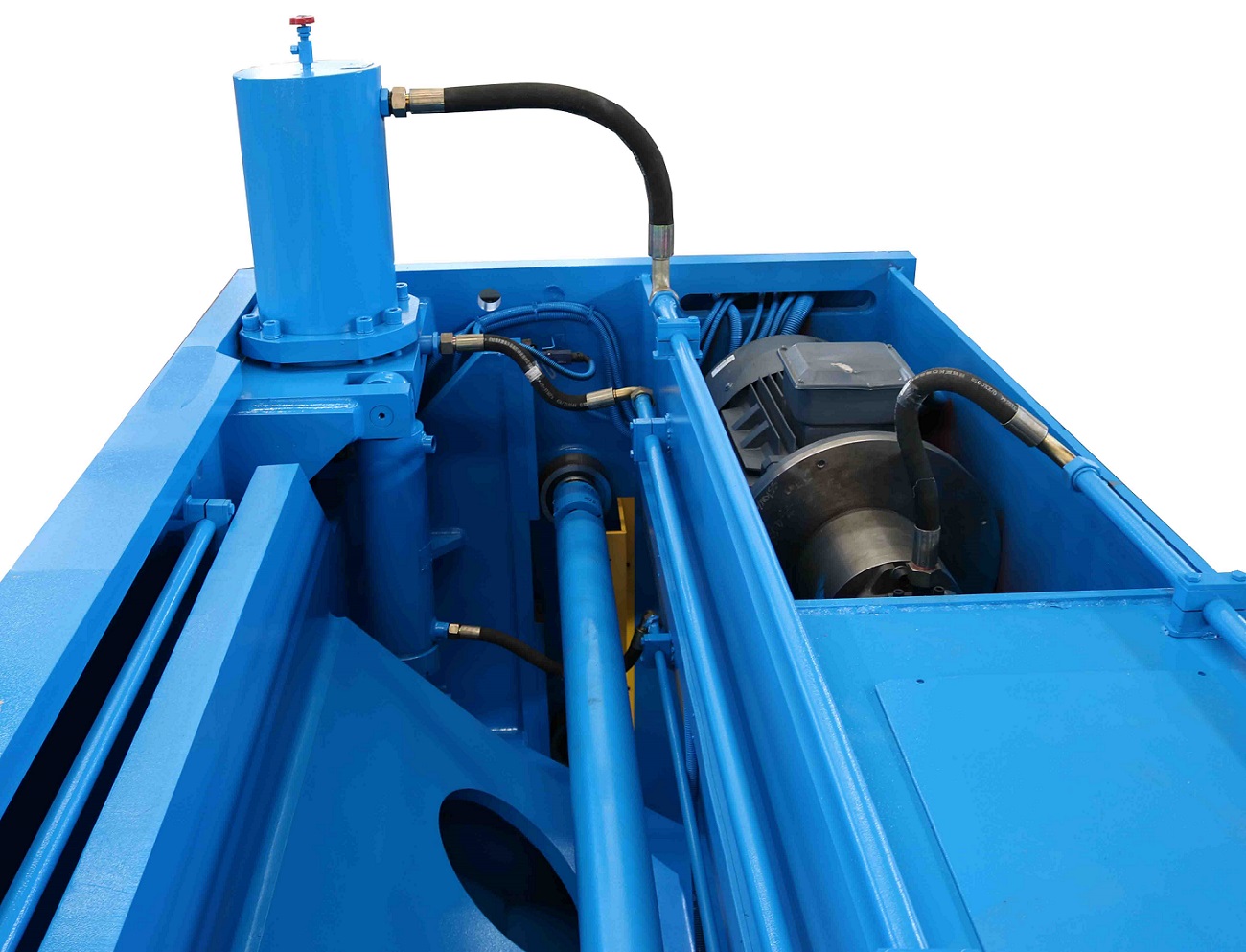 The cylinders are mounted in cutouts within the extra thick top frames for easy accessibility. Separate, nitrogen-filled, return cylinders are mounted behind the hydraulic cylinders. The return cylinders, independent from the hydraulic cylinders, automatically retract the blade to the top of stroke position during power shut down.
Shearing blade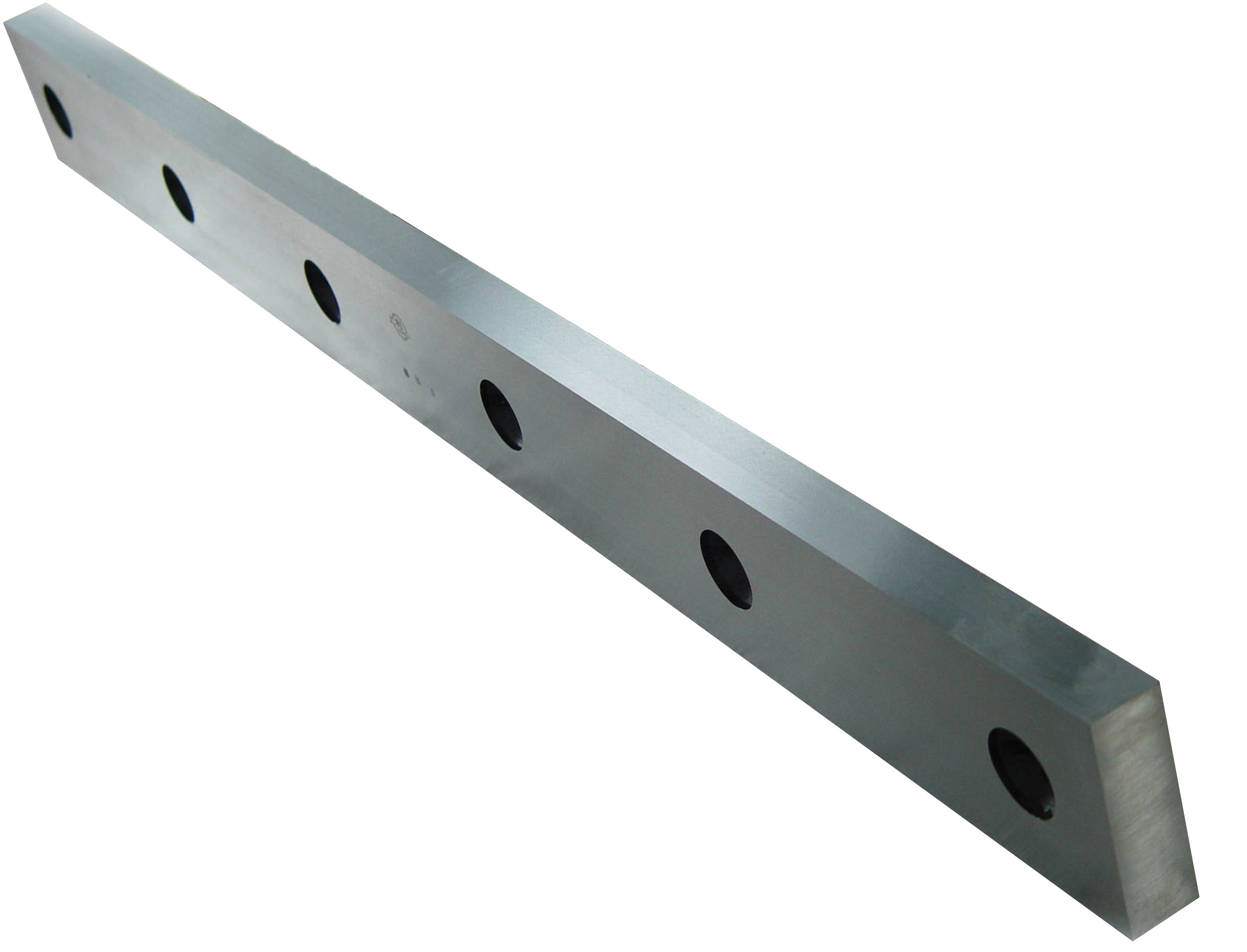 Four cutting edges shearing blade, Material: Cr12MoV