QC11Y-10x2500 Hydraulic Guillotine Shearing Machine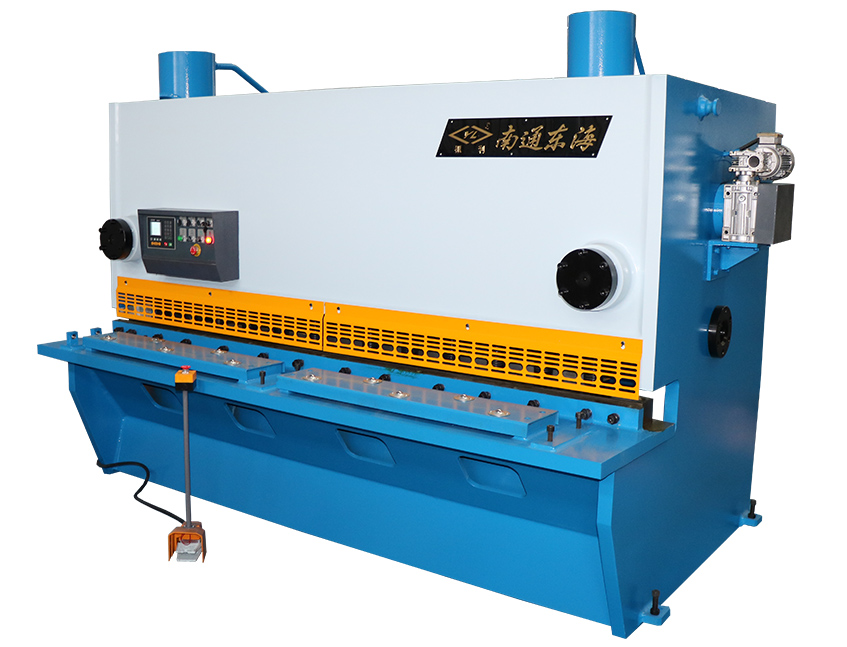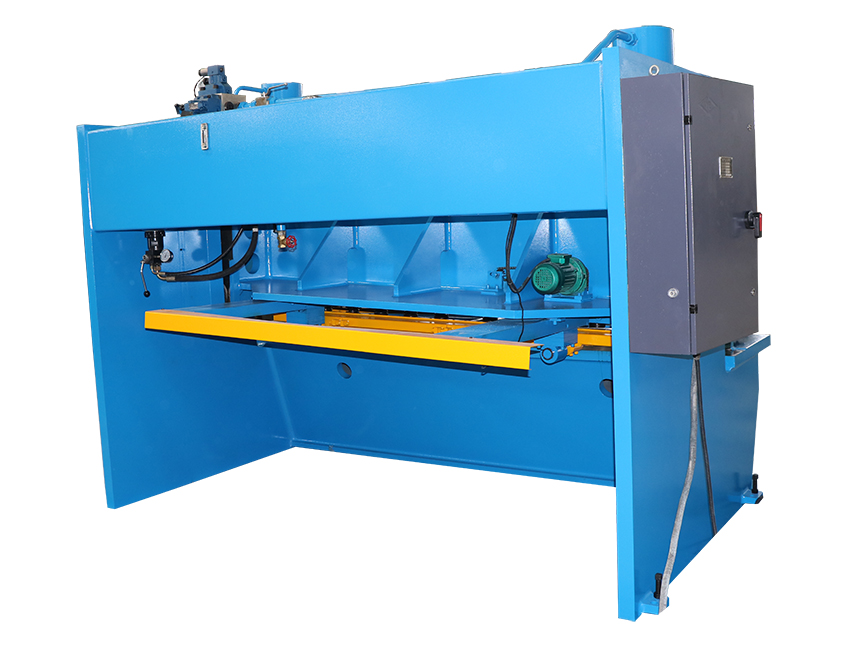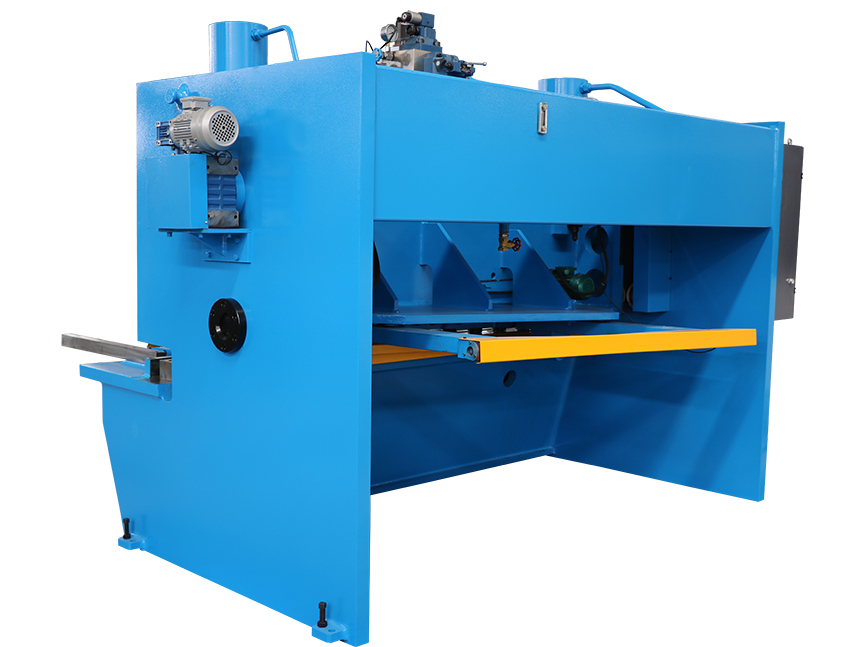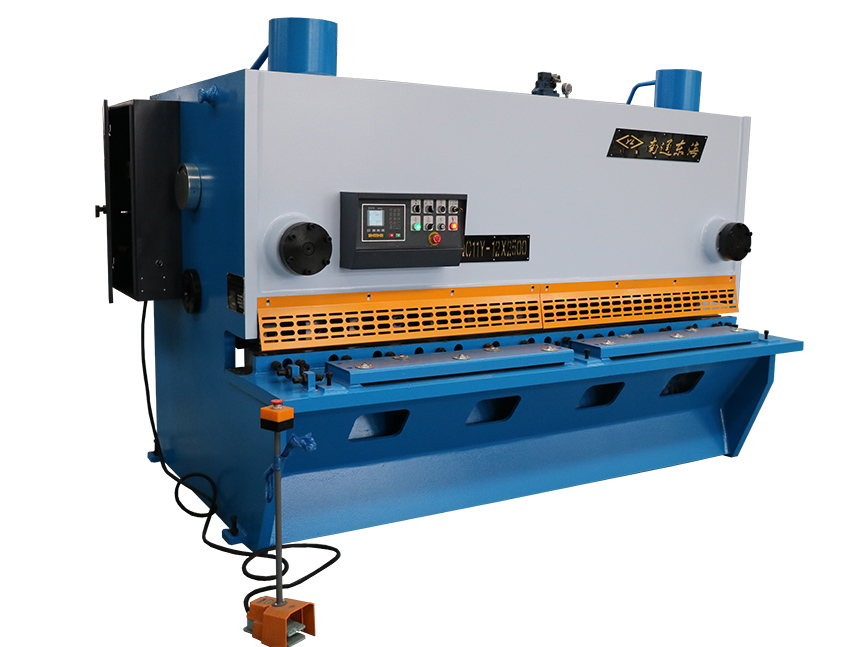 Parameters
Pictures
You May Like
Inquiry Now
QC11Y-10x2500 Hydraulic Guillotine Shearing Machine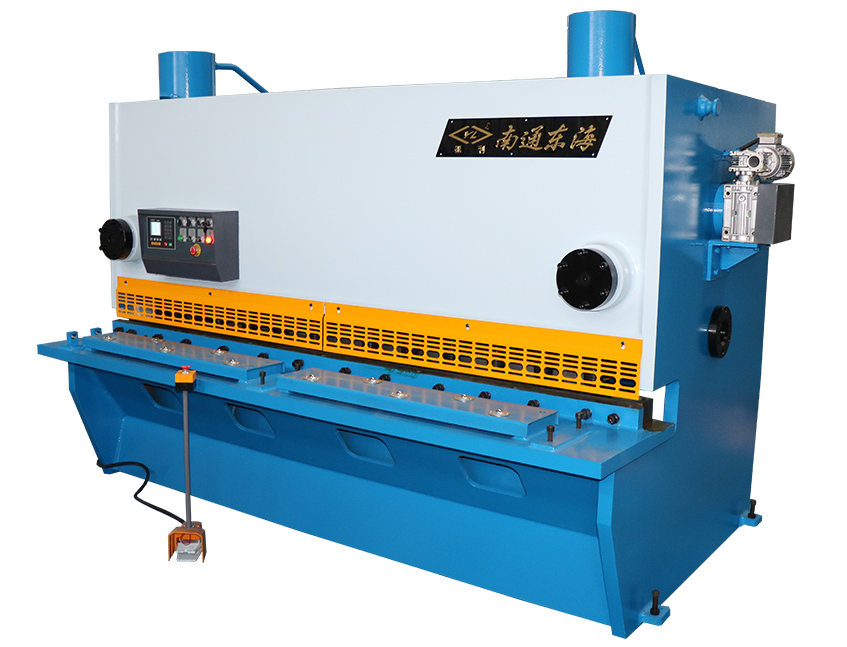 | | |
| --- | --- |
| Model(QC11Y) | 10x2500 |
| Shearing thickness (mm) | 10 |
| Shearing width (mm) | 2500 |
| Cutting plate tensile strength N/mm² | 450 |
| Shearing angle (°) | 0.5-2.0 |
| Back gauge range (mm) | 20-800 |
| Blade length (mm) | 2600 |
| Throat depth (mm) | 80 |
| Blade material | 6CrW2Si |
| Main motor power (KW) | 11 |
| Oil pump( L/min) | 25 |
| Stroke (n/min) | 9-25 |
| Length (mm) | 3270 |
| Width (mm) | 1900 |
| Height (mm) | 2120 |
Character
▲ Variable Rake Angle Design Machines.
▲ Motorized Rake angle adjustment.
▲ Low noise & smooth operation gives higher efficiency of operator.
▲ Less power consumption.
▲ Better safety for operator and machine.
▲ Front sheet support.
▲ Squaring arm with steel rule for front gauging.
▲ Hardened Transfer bars mounted on table.
▲ Hold down cylinders.
▲ Foot pedal with emergency stop
▲ Strokes can be controlled according different shearing length
▲ Four edge 6CrWi2Si Blade suitable to MS & SS.
▲ Stroke counting on screen.
▲ Fast production on smaller jobs.
Construction of the machine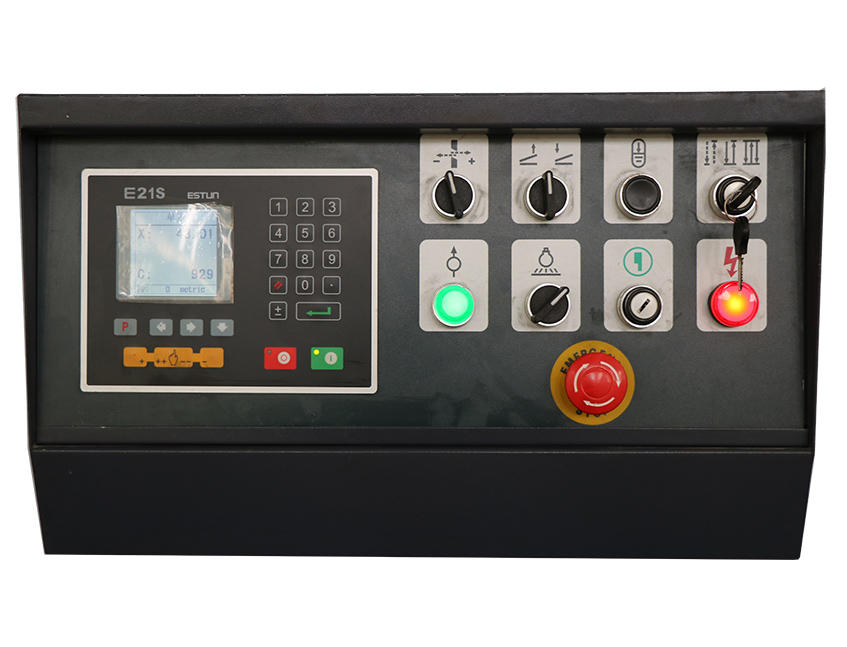 The cutting beam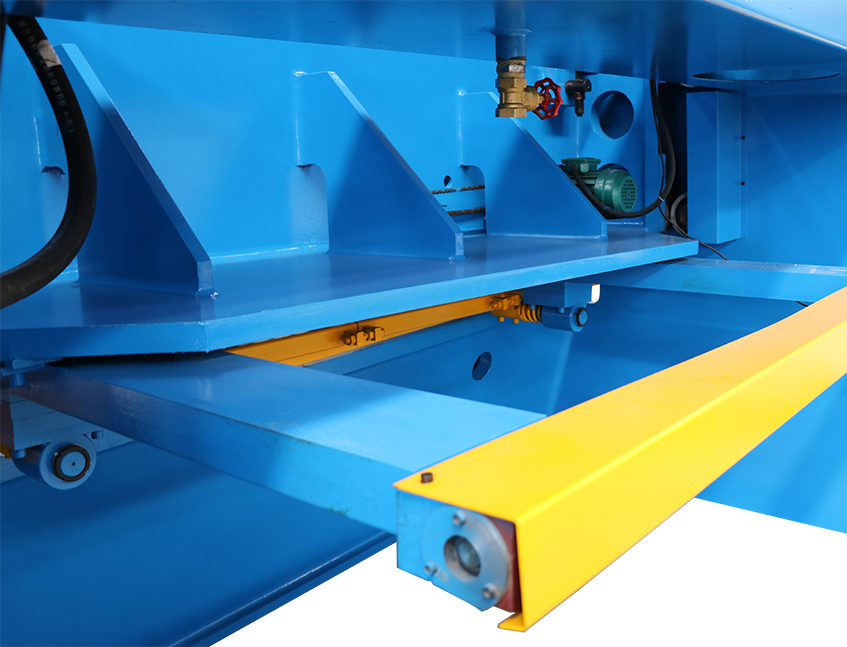 The up-and down moving part of the machine is called the cutting beam. The cutting beam is a steel welded structure, with high rigidity and stability. The movement is obtained by two hydraulic cylinders. The cutting beam is guided by special roll bearings, three roller bearings to fix the cutting beam to let it move up and down vertically in high precisions.
The oil tanker& The cylinders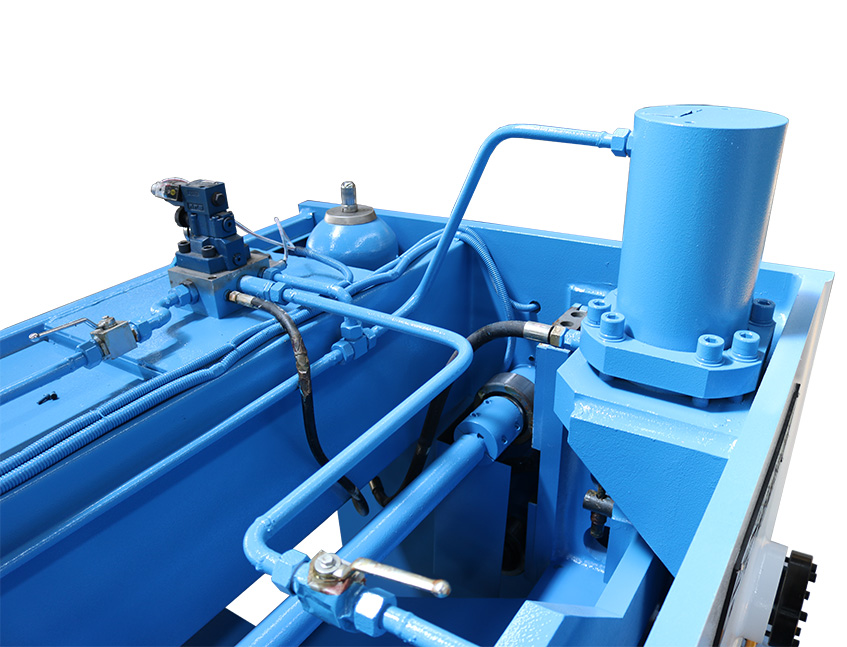 The hydraulic system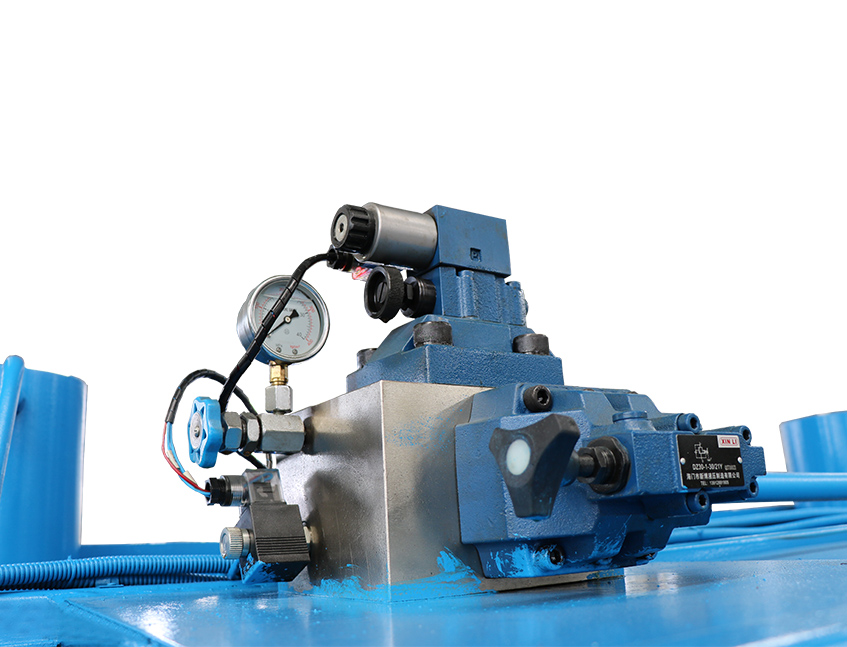 The back gauge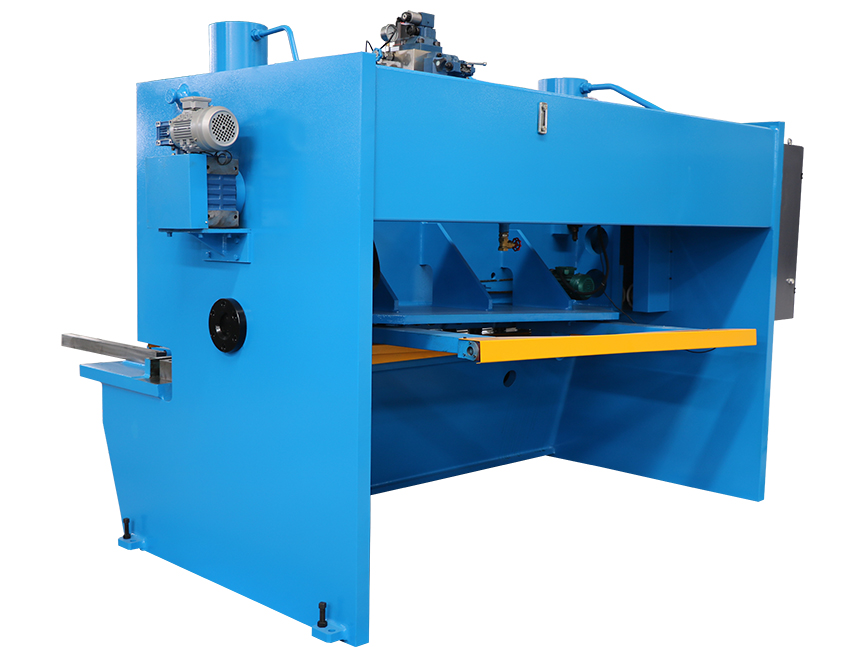 The back gauge is movable and driven by an electrical motor, controlled by the two buttons on the control panel at the front of the machine.