YS1 Series H-frame Single Crank Press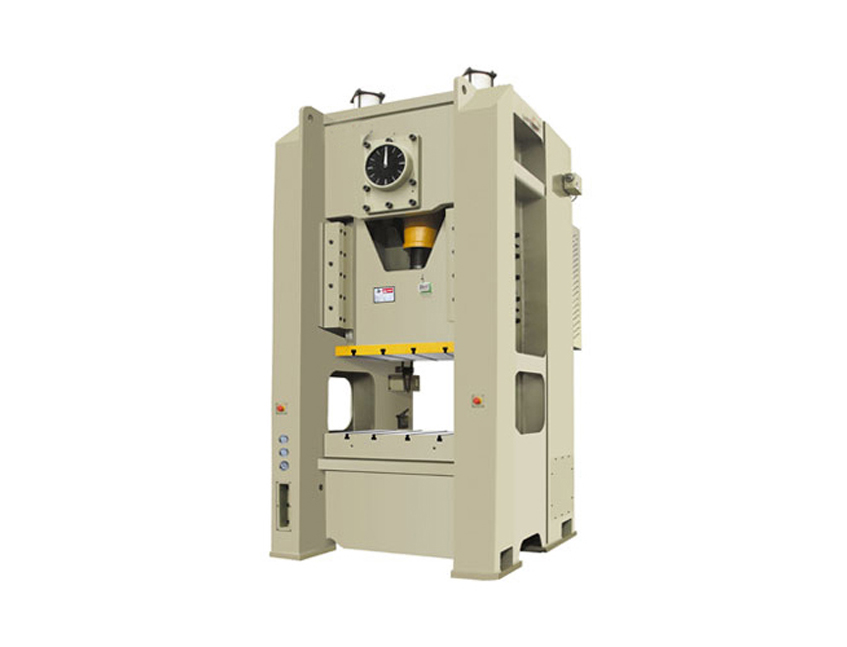 Parameters
Pictures
You May Like
Inquiry Now
YS1 Series H-frame Single Crank Press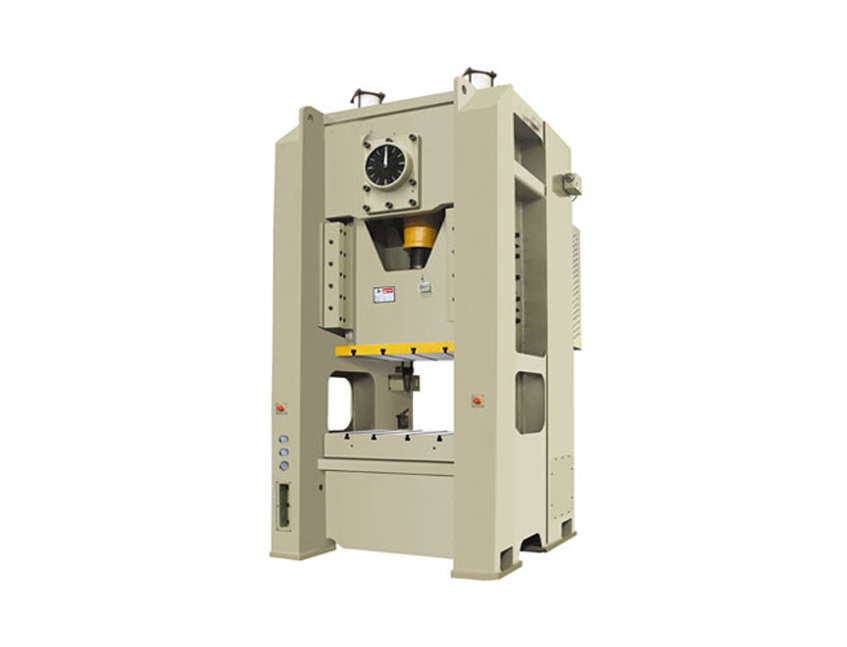 H-frame presses refer to a kind of hydraulic presses in which the frame resembles the shape of the letter "H". Hydraulic press is a machine tool for processing materials by pumping fluid, which is some special hydraulic oil, in the slave cylinder with pressure. The hydraulic presses are widely used in industrial and mechanical field.
Hydraulic presses, which are commonly used for mechanical work, have a simple and compact design. The maximum force of different machine models can be from 5 to 100 tons. But for the most popular single crank hydraulic press is with a force of 10-20 tons. This is usually enough for the repair of the vehicle.
YSA1 is stoke adjustable press, YS1L is link drive press
Below are some properties of this single crank hydraulic press:
1. Closed type integral welding body, eliminating the press angle deformation; phenomenon, Improve the processing precision and extend the service life of die;
2. Eight side guide rail slider, long and high precision, stable running and high precision. Dry pneumatic friction clutch, low noise, convenient maintenance;
3. Hydraulic overload protection device, automatic emergency stop, press and die protection safety, easy to use;
4. Automatic oil lubrication system, having a circuit alarm function, to ensure that the machines are running smoothly;
5. Die height automatic control, digital display device, convenient in mold adjustment;
6. PLC electric centralized control, with emergency stop, inching, single, continuous operation specification;
7. Optional photoelectric protection, a drive output shaft, automatic feeding, and air cushion device.
YS1 Series H-frame Single Crank Press
Model
YS1-80 YS1L-80
YSIA-80
YS1-125 YS1L-125
YS1A-125
YS1-160 YS1L-160
YS1A-160
YS1-200 YS1L-200
YS1A-200
YS1-250 YS1L-250
YS1A-250
YS1-315 YS1L-315
YS1A-315
YS1-400 YS1L-400
YS1-500
YS1-630
YS1-800
Nominal pressure
KN
800
1250
1600
2000
2500
3150
4000
5000
6300
8000
Nominal pressure stroke
mm
4
5
6
6
7
8
8
10
13
13
Slide stroke
mm
140
12.5-120
160
18.6-150
180
16.5-160
200
18.7-180
220
21-220
250
26-250
250
250
250
300
Strokes
S.P.M
40-75
45-65
35-55
30-50
30-45
25-40
25-35
20-30
15-20
15
Max. die set height
mm
320
370
400
450
500
550
550
550
550
600
Die height adjustment
mm
80
90
100
110
110
120
120
120
120
120
Distance between uprights
mm
840
1040
1140
1240
1340
1440
1440
1540
1800
2120
Dimension of slide hole(F-B)
mm
500
600
600
650
700
750
800
900
1000
1000
Bottom size of slide
L-R
mm
700
900
1000
1100
1200
1300
1300
1400
1400
1700
F-B
mm
500
600
600
650
700
750
800
800
1200
1200
Hole for punch shank
Dimension
mm
Φ50
Φ60
Φ70
Φ70
Φ70
Φ70
Φ70
Φ70
Φ70
Φ70
Depth
mm
60
80
80
80
80
80
80
100
100
100
Size of table
L-R
mm
800
1000
1100
1200
1300
1400
1400
1500
1700
1800
F-B
mm
550
630
650
800
900
900
1000
1000
1300
1300
Thickness
mm
90
150
180
200
200
200
220
220
220
240
Size of opening in table
Dimension
mm
Φ150
Φ160
Φ
Φ180
Φ200
Φ250
Φ250
Φ250
Φ250
Φ250
Main motor power
KW
7.5
15
15
22
30
37
37
55
75
75