YS2 Series H-frame Double- Crank Press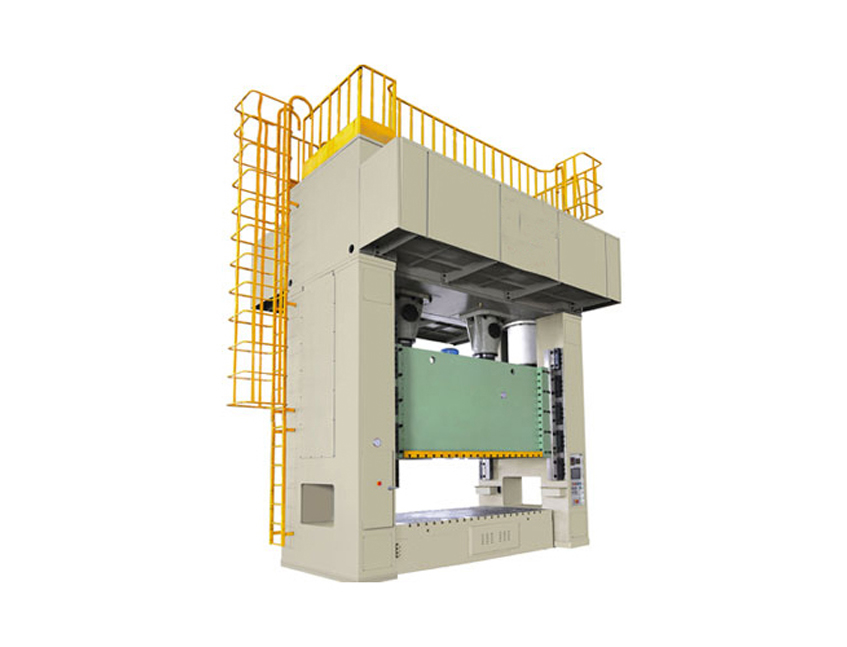 Parameters
Pictures
You May Like
Inquiry Now
YS2 Series H-frame Double- Crank Press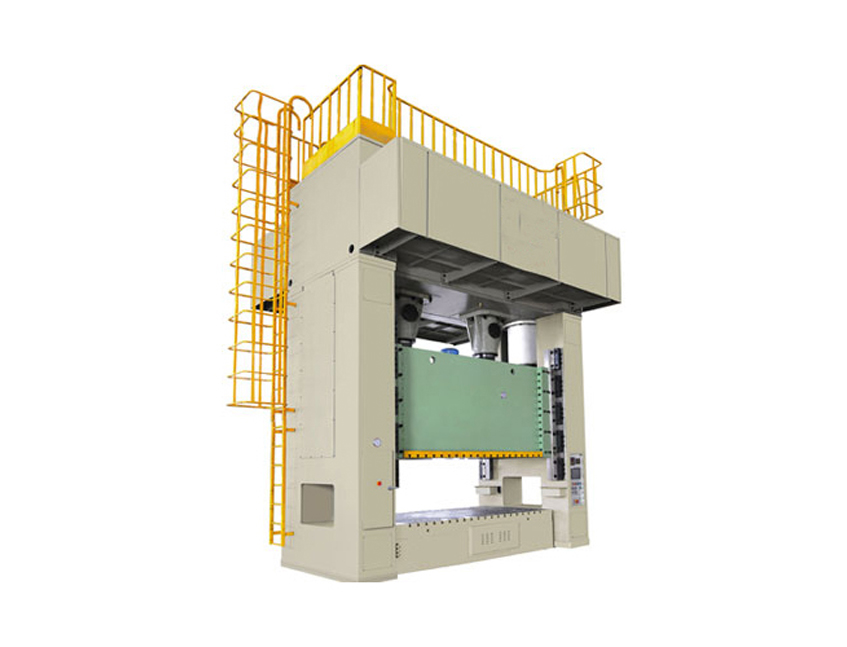 This H-frame heavy duty press is also called straight sided press machine. It is a kind of mechanical press machine which is typically used in large and heavy tonnage die tooling with multiple precision stages in blanking, piercing, bending forming for single for progressive application, wide bolster and slide areas. These two-point mechanical power presses are most suitable for automobile components and white good industry.
The two point power press, provided by us, is acclaimed by the global clients for its outstanding performance and longer working life. The two point power press can be availed in the following specifications:
1. This H-frame heavy duty press has fuselage for the beam, column, a base body of closed type structure, with the four tension screw tightening, good rigidity;
2. With eccentric gear structure, the distance between the slide and two connecting rod center is large, the eccentric load resistance ability;
3. Slide is eight-surface oriented, thus guide, and guarantee the operation accuracy;
4. This H frame heavy duty press has dry pneumatic friction clutch, so the noise is small. With the clutch torque, small braking angle, it is convenient to maintenance;
5. Hydraulic overload protection device, automatic emergency stop, press and die protection safety, easy to use;
6. Automatic oil lubrication system, having a circuit alarm function, to ensure that the machines running smoothly;
7. PLC electric centralized control, with emergency stop, inching, single, continuous operation specification;
8. Optional photoelectric protection of this two-point mechanical power press includes a drive output shaft, automatic feeding, cushion, moving table, temperature sensor device.
YS2 Series H-frame Double- Crank Press
Model
YS2-160
YS2-200
YS2-250
YS2-315
YS2-400
YS2-500 /YS2L-500
YS2-630 /YS2L-630
YS2-800 /YS2L-800
YS2-1000 /YS2L-1000
YS2-1250 /YS2L-1250
Nominal pressure
KN
1600
2000
2500
3150
4000
5000
6300
8000
10000
12500
Nominal pressure stroke
mm
13
13
13
13
13
13
13
13
13
13
Slide stroke
mm
315
315
400
400
400
400
750
500
750
500
750
500
800
500
800
Strokes
S.P.M
20-30
20-30
16-25
16-25
13-20
13-20
12-18
10-16
10-14
9-12
Max. die set height
mm
600
600
600
800
800
800
900
1000
1000
1000
Die height adjustment
mm
200
200
250
300
350
350
400
400
400
400
Size of table(L,RXF,B)
A
mm
1800*1250
2000*1300
2300*1350
2500*1400
2800*1500
2900*1600
2900*1600
3450*1800
3450*1800
3600*1800
B
mm
2000*1250
2200*1300
2550*1350
2800*1400
3100*1500
3200*1600
3200*1600
3700*1800
3700*1800
3900*1800
C
mm
2200*1250
200*1300
2800*1350
3100*1400
3400*1500
3500*1600
3500*1600
4000*1800
4000*1800
4200*1800
Bottom size of slide (L,RXF,B)
A
mm
1800*1250
2000*1300
2300*1350
2500*1400
2800*1500
2900*1600
2900*1600
3450*1800
3450*1800
3600*1800
B
mm
2000*1250
2200*1300
2550*1350
2800*1400
3100*1500
3200*1600
3200*1600
3700*1800
3700*1800
3900*1800
C
mm
2200*1250
2400*1300
2800*1350
3100*1400
3400*1500
3500*1600
3500*1600
4000*1800
4000*1800
4200*1800
Height of table
Unfixed
mm
650
650
650
650
650
650
650
650
750
750
Fixed
mm
800
800
800
800
800
800
800
800
800
800
Main motor power
kw
22
30
37
37
45
55
75
90
110
132
Air cushion(Optional)
Nominal pressure
KN
100
120
400
500
600
800
1000
1200
1200
1500
Strokes
mm
150
150
200
200
200
200
200
220
220
220
Quantity
Unit
2
2
1
1
1
1
1
1
1
1