WE67K-1000/10000 CNC Press Brake
At last week, our team was finished the installation of one WE67K-10000/10000 CNC press brake at client's factory.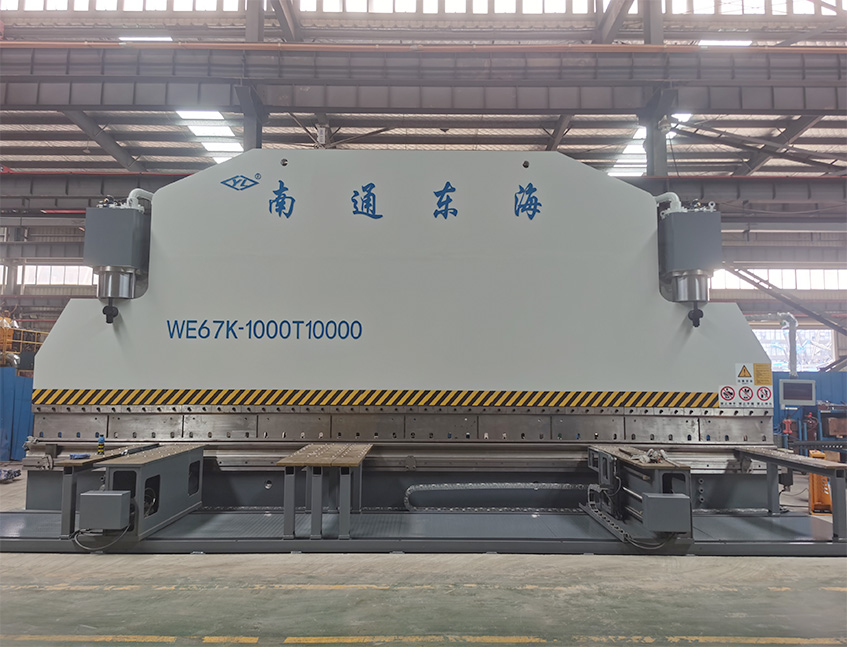 This machine is controlled by the CYBELEC VP88 controlled system, which has the front feeding table and back pusher.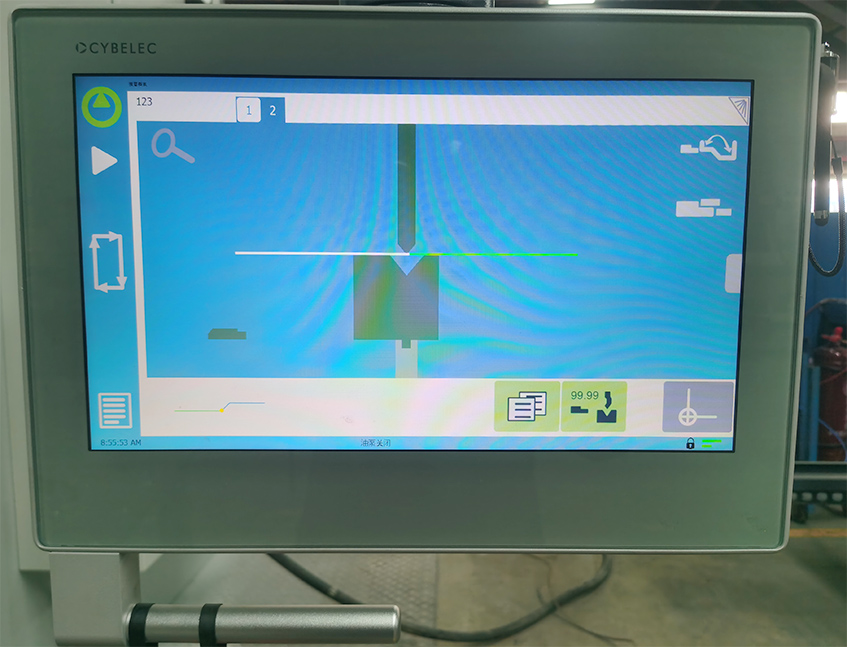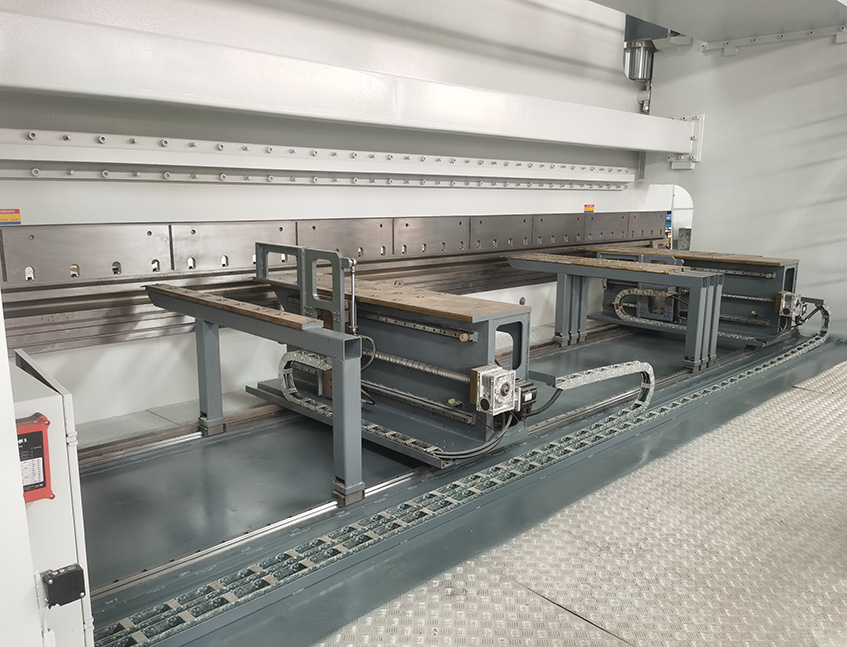 This machine is supplied with two servo oil pumps, with two separate oil tankers that connect with the cylinder directly. Compared with the traditional electric-hydraulic synchronous CNC press brake, this new kind of hydraulic system will help to save not only the hydraulic oil( only consume 30-35% hydraulic oil) but also the electricity (30% electricity will be saved).