YMG41 series C-frame press machine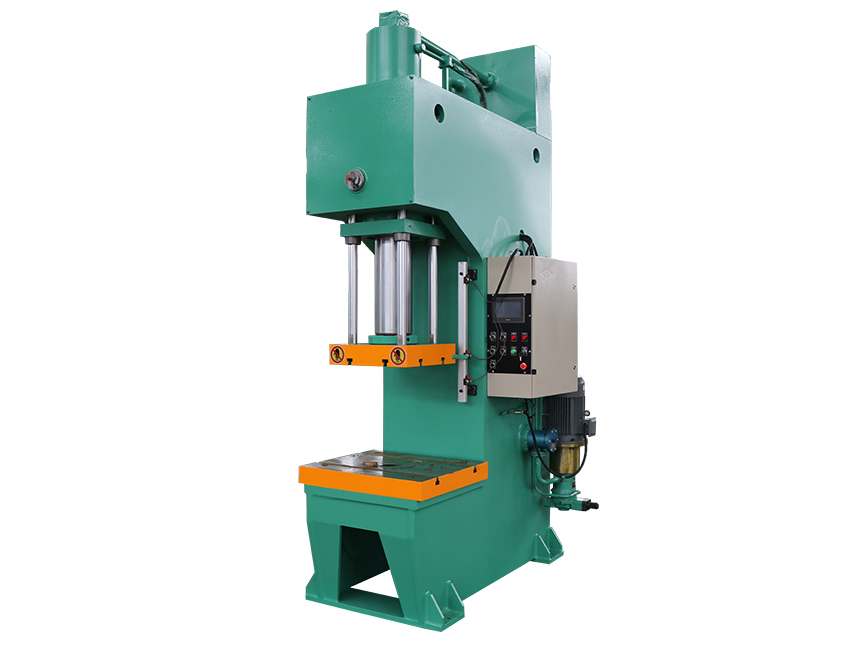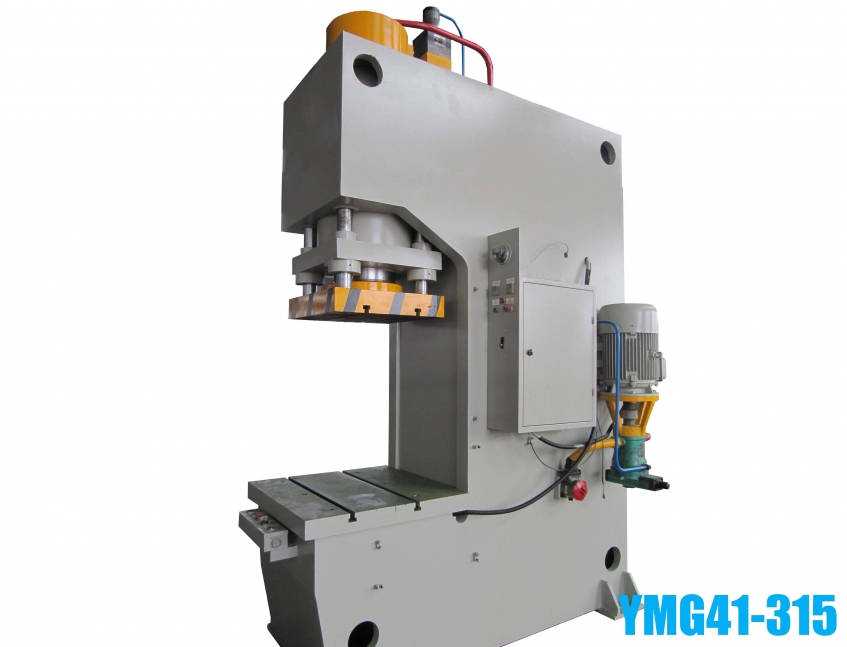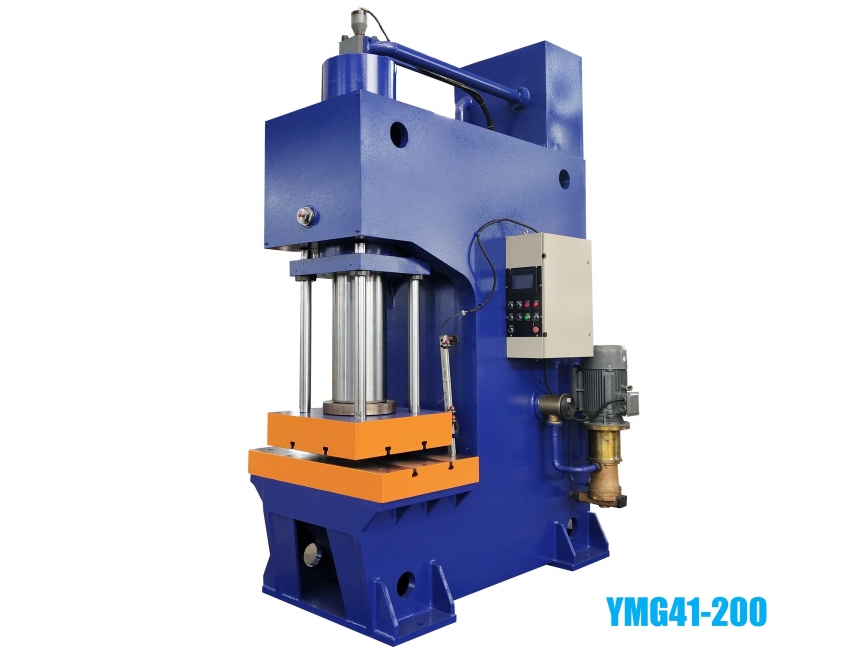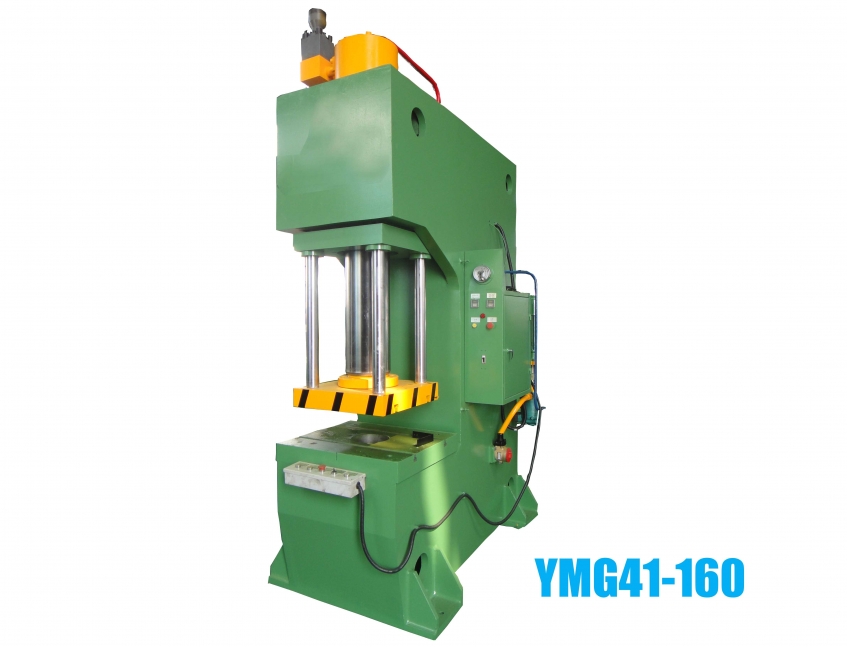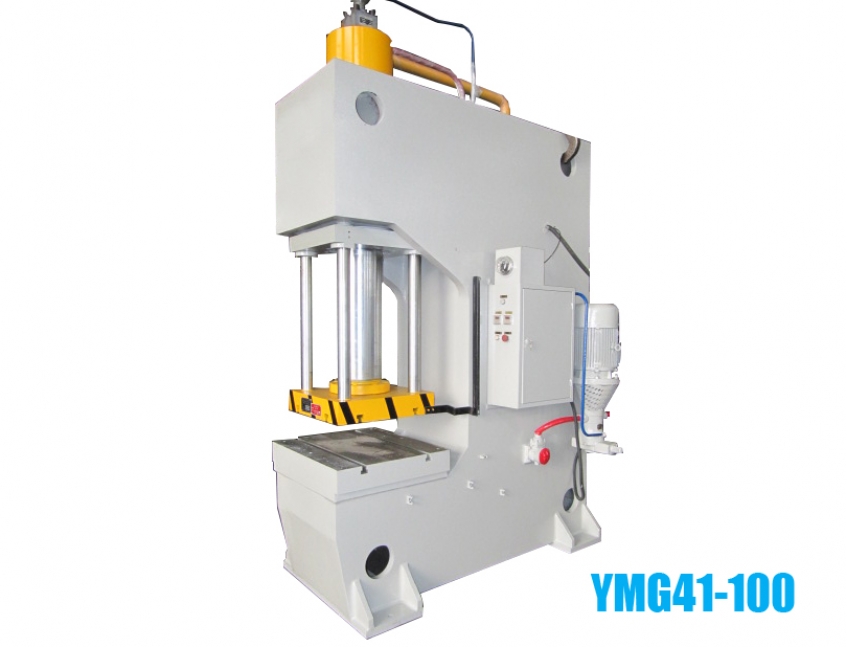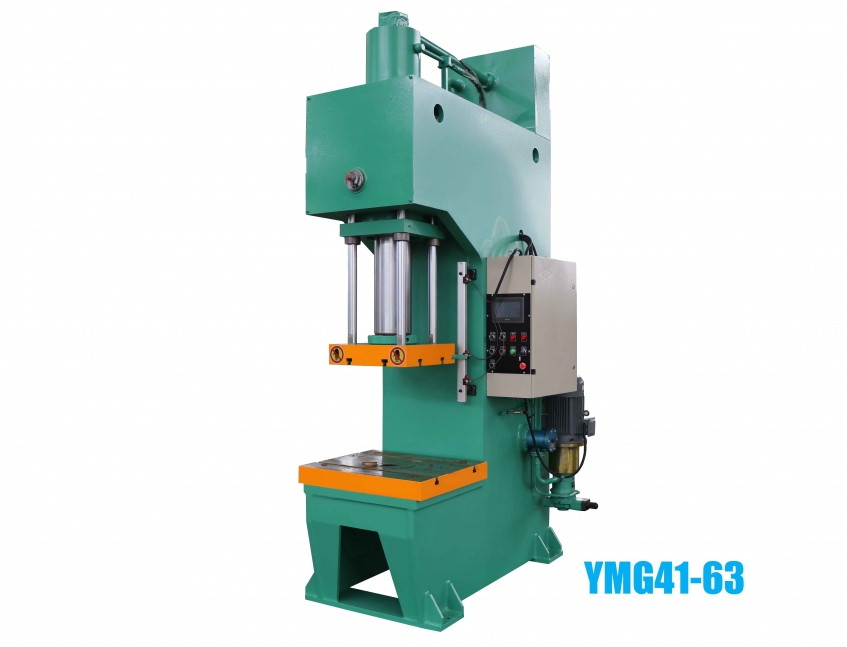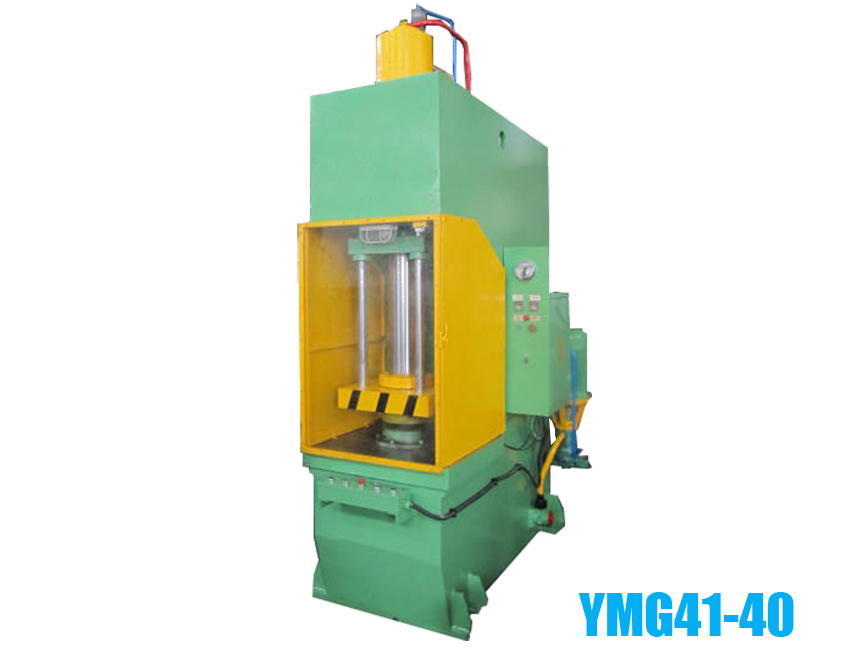 Parameters
Pictures
You May Like
Inquiry Now
YMG41 series C-frame press machine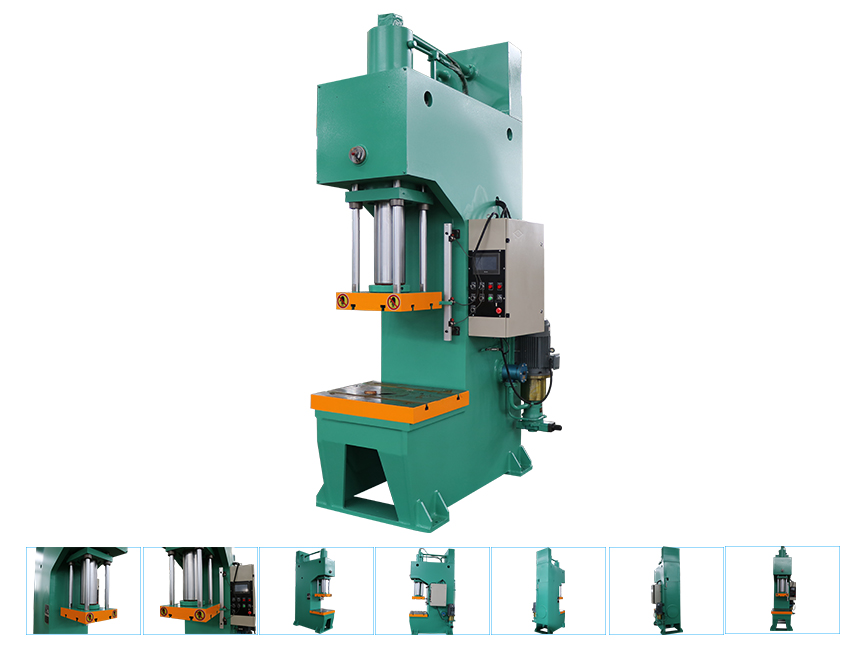 The YMG41 series C-frame press machines are widely used for drawing, forming for small size metal sheet.
It also can work for material strengthening or press-in for shaft and sleeve parts.
Main features:
--Widely used for straightening work and mounting work.
--C-frame structure, main structure is steel welded, heat treatment to remove the inner stress, with high rigidity and stability.
--Cartridge valves widely used for hydraulic system, reliable, durable and less hydraulic impact.
--Independent electrical control system, reliable, audio-visual and very convenient for maintenance, main electric components are SIEMENS.
--Centralized button control station.
--Operation choice inch-action and single action.
--slider stroke range, pressure and press speed can be set according practical use.
--With pressure keep and time delay functions.
--Bi-manual buttons operating system to improve the safety.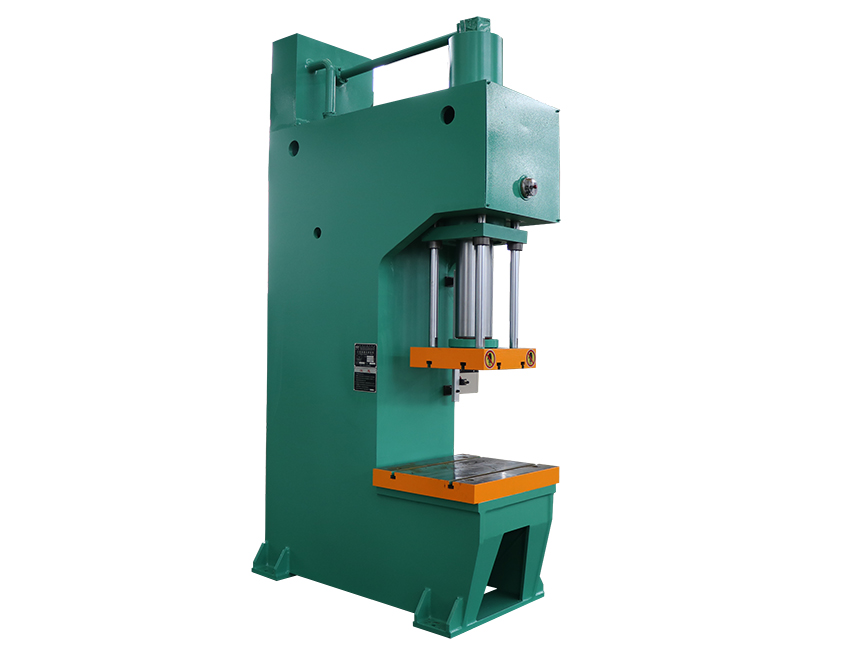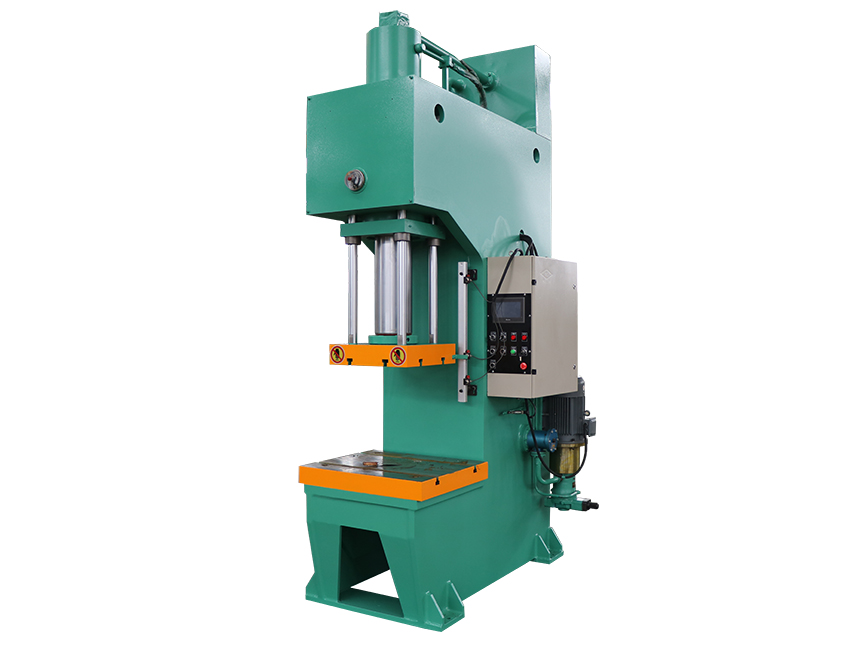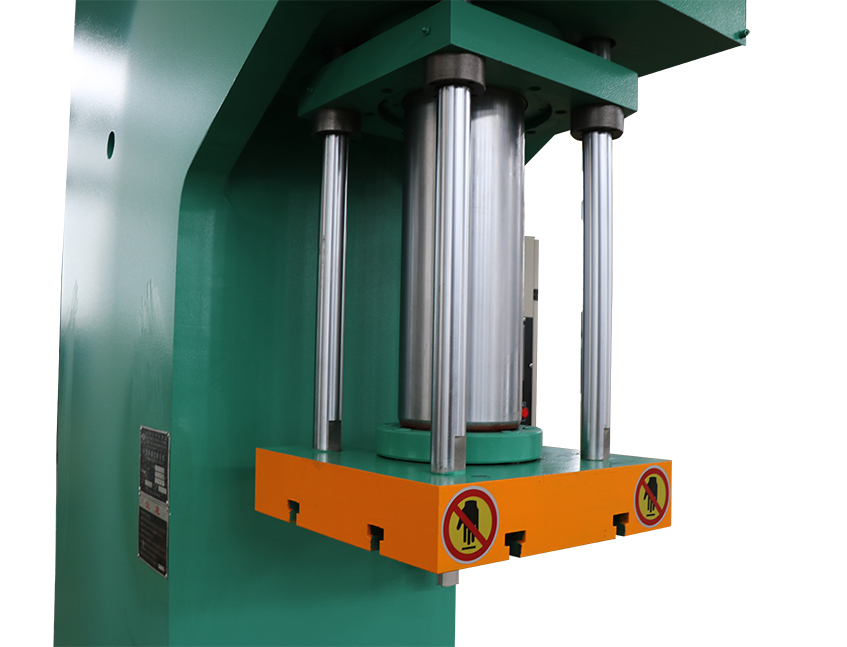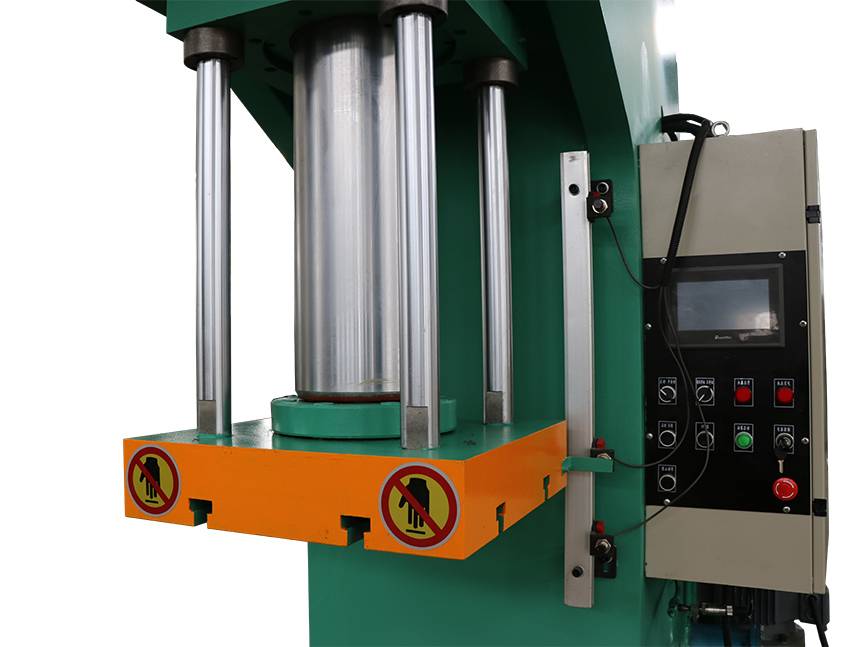 Applications
Straightening process for shaft parts and profiled bar; press-in process for shaft and sleeve parts ;
drawing ,bending , coining , forming and stamping processes for sheet parts ; forming process for powder and plastic products, etc.
Optional choice:
--Oil cooling system
--mould protection system
--big throat depth
No
Description
Unit
YHD41-6.3
YHD41-10
YDH41-16
YDH41-25
YDH41-40
YDH41-63
YDH41-100
YDH41-160
YDH41-200
YDH41-315
YDH41-400
YDH41-500
YDH41-630
YDH41-800
1
Rated force
KN
63
100
160
250
400
630
1000
1600
2000
3150
4000
5000
6300
8000
2
Max.pressure
Mpa
8
12.5
20
16
16
25
25
25
25
25
25
25
25
25
3
slider stroke
mm
250
250
400
400
400
500
600
700
700
800
800
900
900
900
4
Daylight
mm
400
400
500
630
630
750
800
900
1000
1100
1250
1300
1500
1500
5
Throat depth
mm
200
200
250
350
350
320
400
420
450
600
1500
1500
1500
1500
6
slider speed
Approaching
mm/s
80
80
120
100
80
80
80
80
80
80
80
Pressing
mm/s
18-20
18-20
18-20
18~20
18~20
18~20
15~20
10~12
10~15
8~10
8~10
10~15
6~10
5~8
Returning
mm/s
55
50
50
75
75
100
100
70
70
60
55
70
60
45
7
Work table size
L-R
mm
440
440
500
580
700
710
800
900
900
1500
2000
2500
2500
3000
F-B
mm
380
380
450
570
570
600
700
800
900
1200
1600
2000
2000
2400
8
The height between working table and floor
mm
700
700
710
710
710
810
800
900
900
400
400
400
400
400
9
Dimension of dropping hole
mm
Φ100
Φ100
Φ100
10
Motor power
KW
3
3
4
5.5
7.5
7.5
7.5
11
18.5
18.5
22
2×22
2×22
2×22
11
Pump
L
10
10
10
10
25
25
25
40
63
63
80
2X80
2X80
2X80