WE67K-250/6000 CNC Press Brake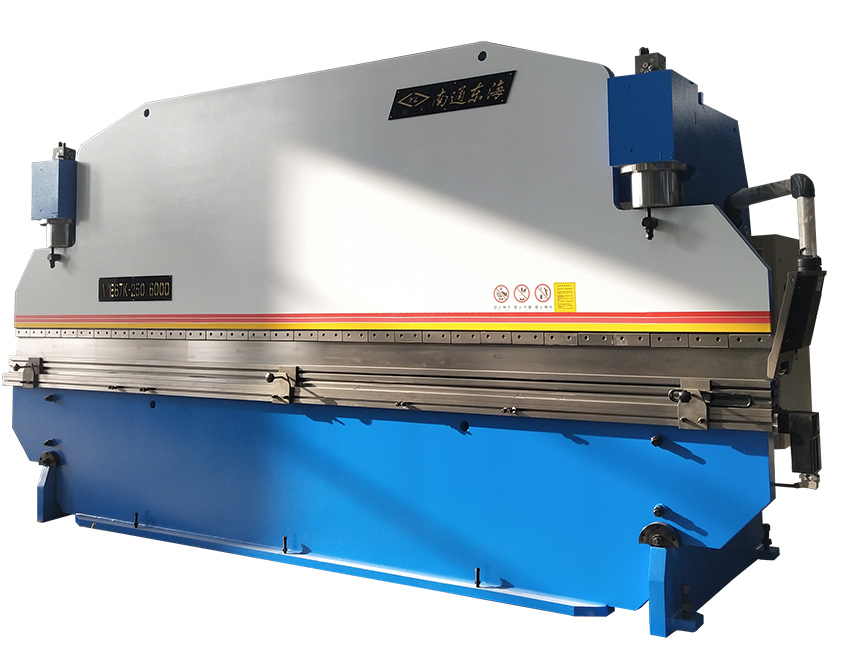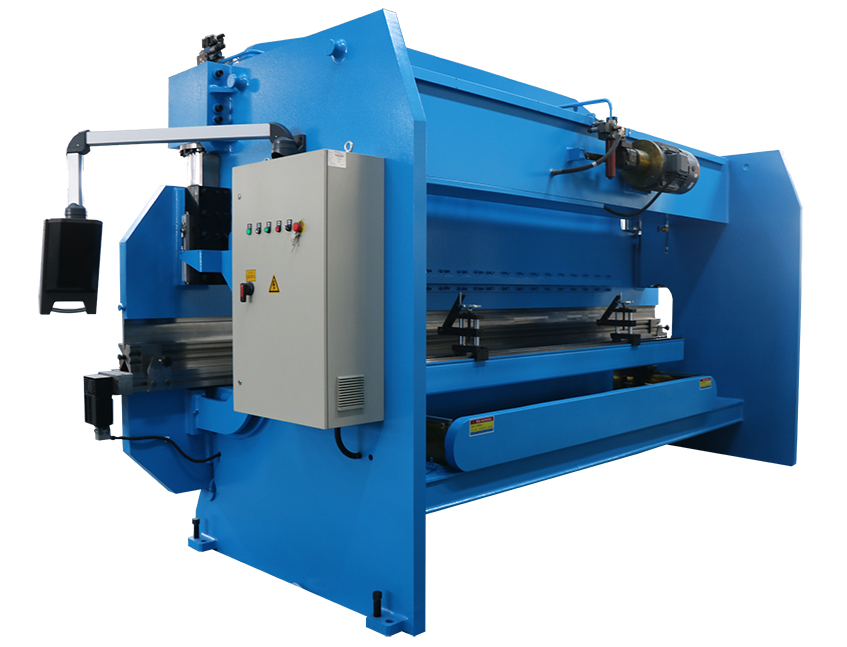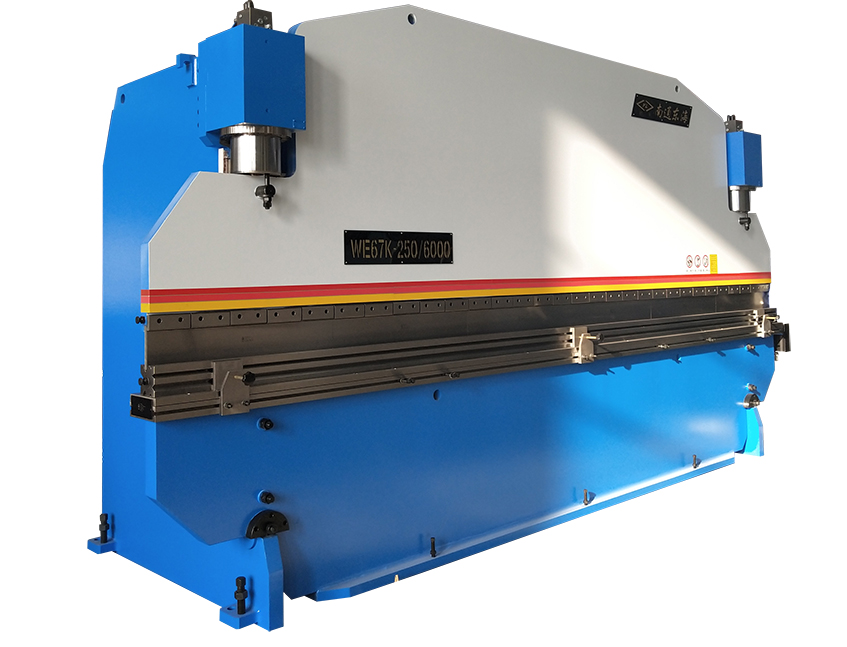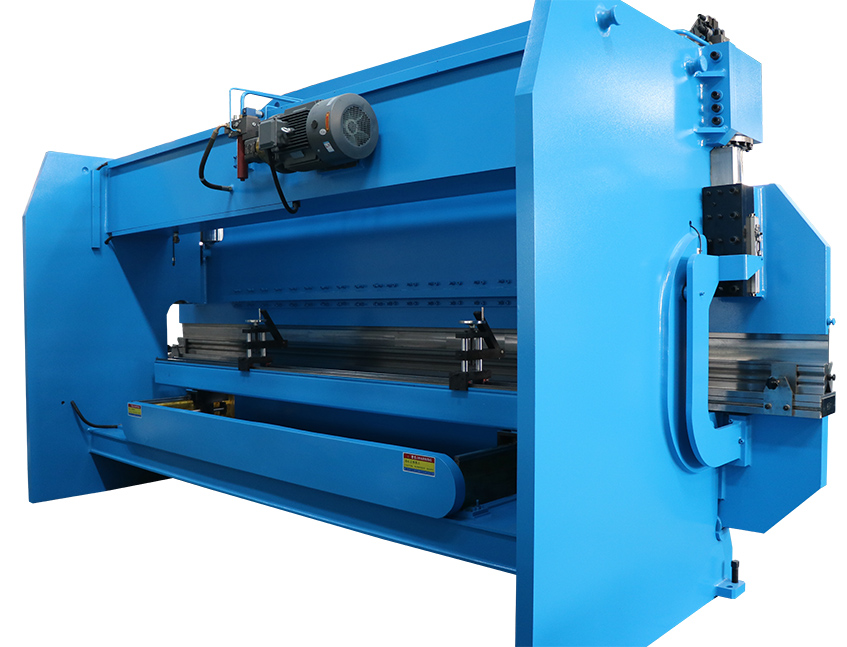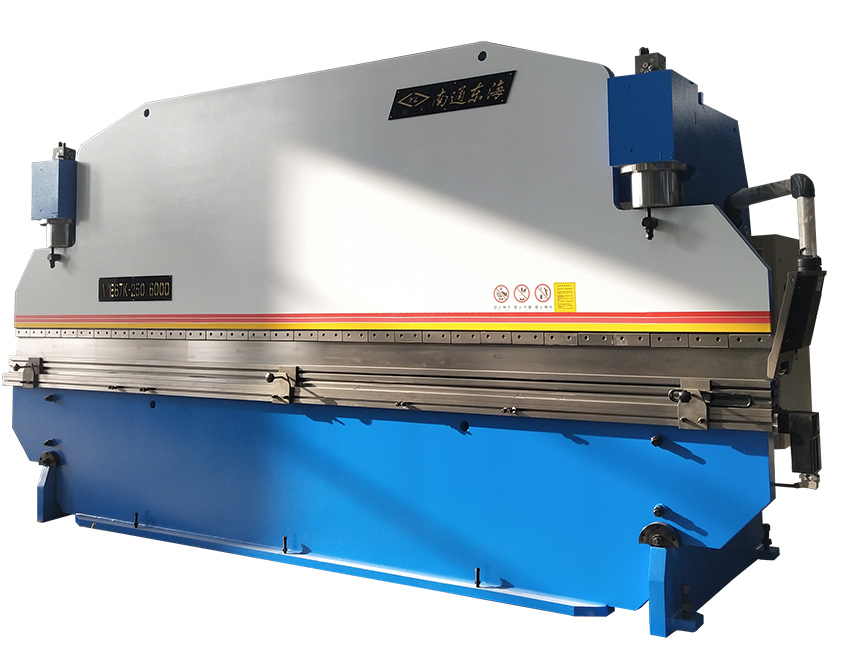 Parameters
Pictures
You May Like
Inquiry Now
WE67K-250/6000 CNC Press brake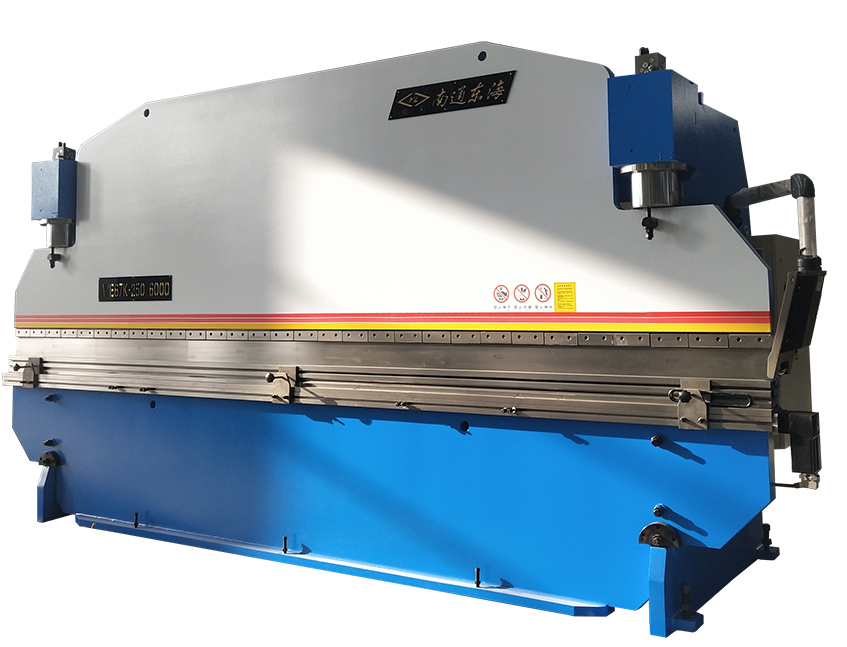 Parameters
| | | | |
| --- | --- | --- | --- |
| 1 | Nominal pressure | 2500 | KN |
| 2 | Bending width | 6000 | mm |
| 3 | Distance between uprights | 4800 | mm |
| 4 | Stroke | 200 | mm |
| 5 | Max. daylight | 435 | mm |
| 6 | Throat depth | 320 | mm |
| 7 | Working table length | 6000 | mm |
| 8 | Approaching speed | 70 | mm/s |
| 9 | Bending speed | 7 | mm/s |
| 10 | Returning speed | 60 | mm/s |
| 11 | Main motor power | 18.5 | KW |
| 12 | Oil pump | 32 | mr/r |
| 13 | Back gauge range | 600 | mm |
| 14 | Machine length | 6200 | mm |
| 15 | Machine width | 1850 | mm |
| 16 | Machine height | 3360 | mm |
| 17 | CNC axis | Y1-Y2-X+V | |
Features
▲ highly productive, accurate, and economical.
▲close loop proportional hydraulics for beam synchronization
▲BOSCH-REXROTH highly precise proportional valve to control accurate beam movement
▲High alloy back gauge, with high rigidity in light heavy
▲ accurate & fine beam position control by micro limit switch.
▲ hydraulic cylinder with twin type sealing low & high pressure and hard chrome.
▲moving control panel with on/off controls, emergency push button &selector for inching,
▲ three speeds shit automatically
▲the current position and set position of the Y1, Y2, X, are showed on the CNC controller LCD.
▲three types operation way: manual, semiautomatic and automatic
▲CNC controlled mechanical pulling-rod anti-crowing device(V)
▲HEIDENHAIN light encoder to avoid the deflection bending
▲DA52S CNC control system
▲liner motion bearings and AC servo drive for accurate position up to 0.05 mm.
Instruction of structure
--BOSCH-REXROTH Hydraulic Manifold Control Block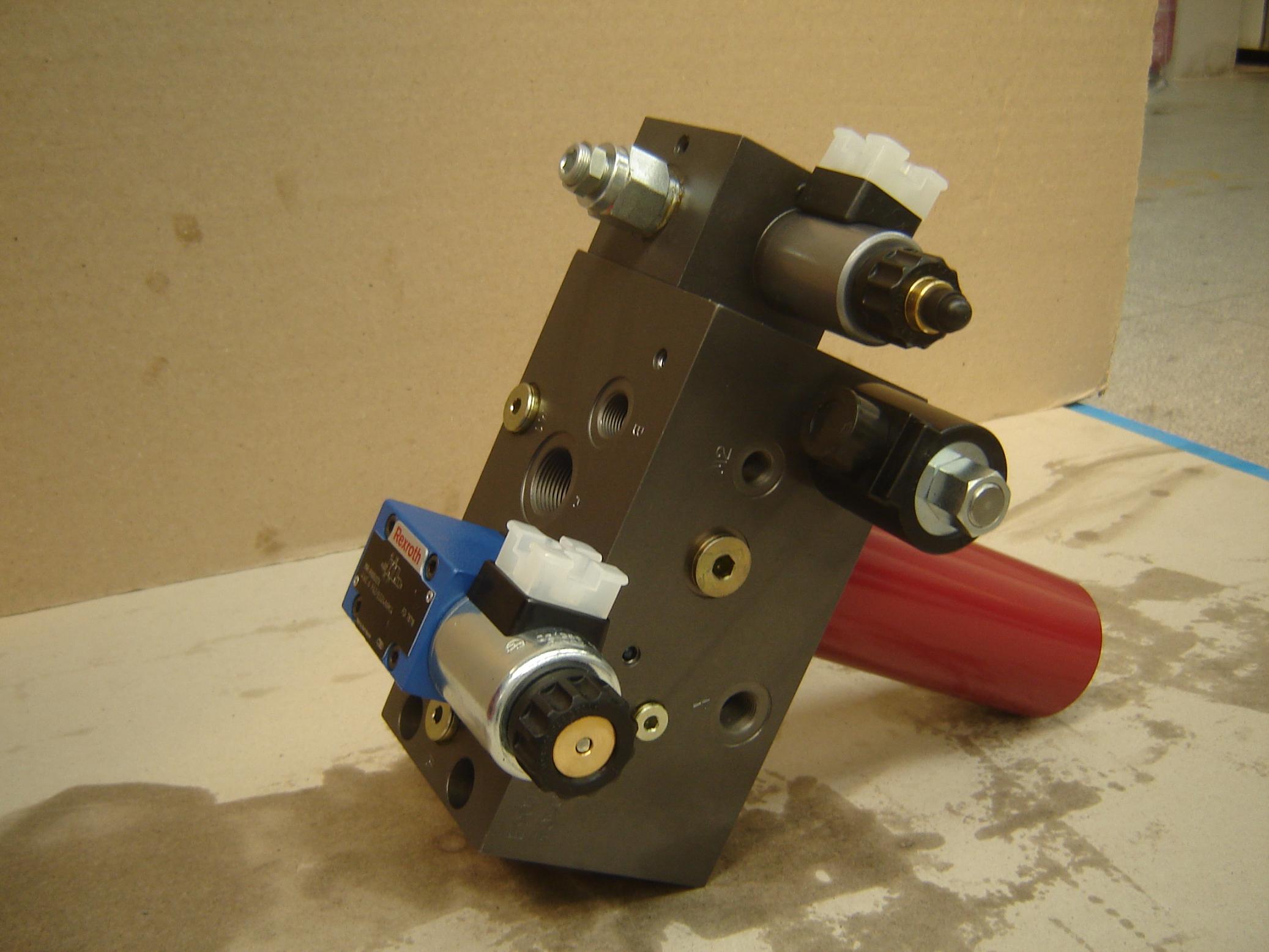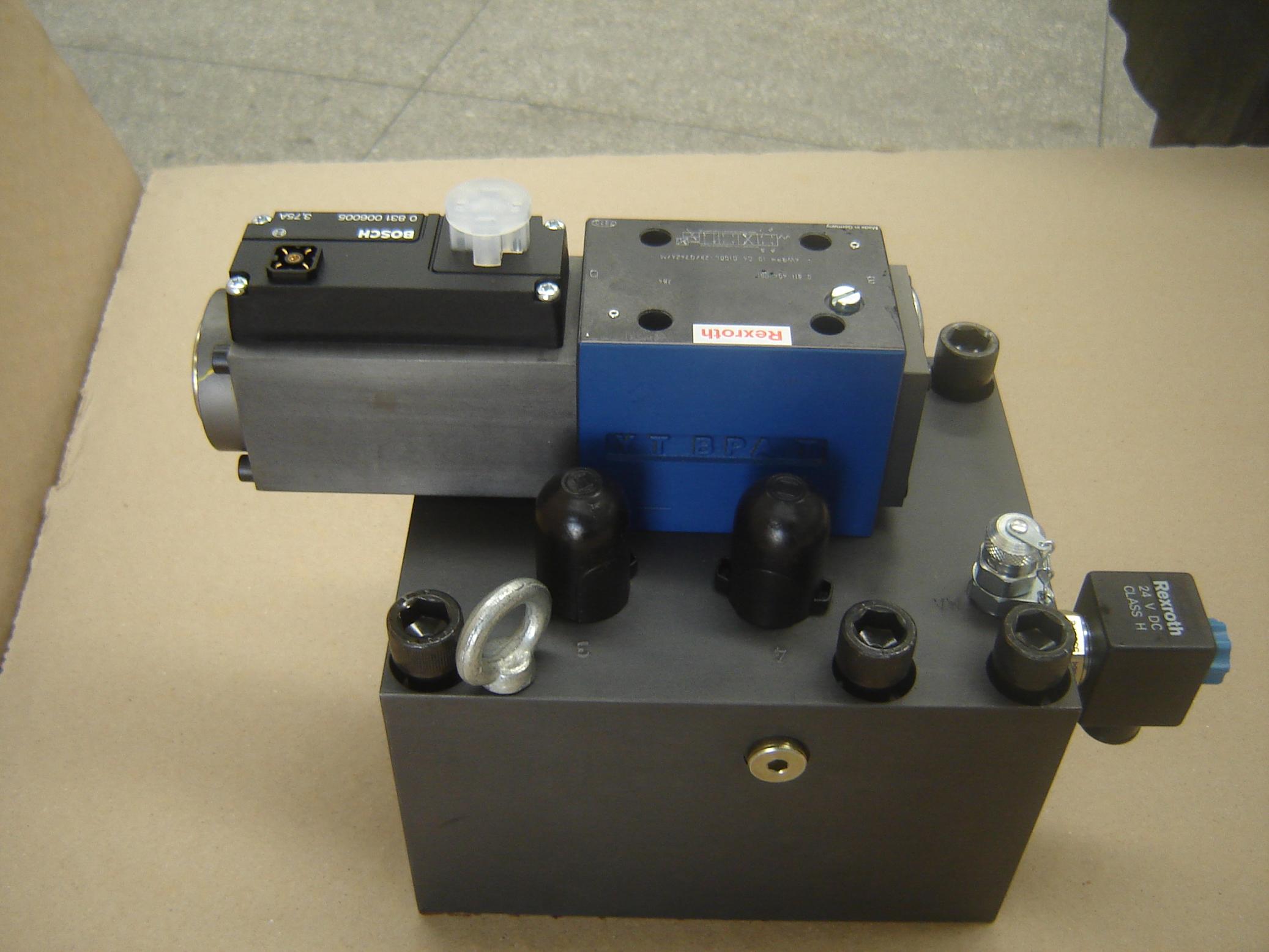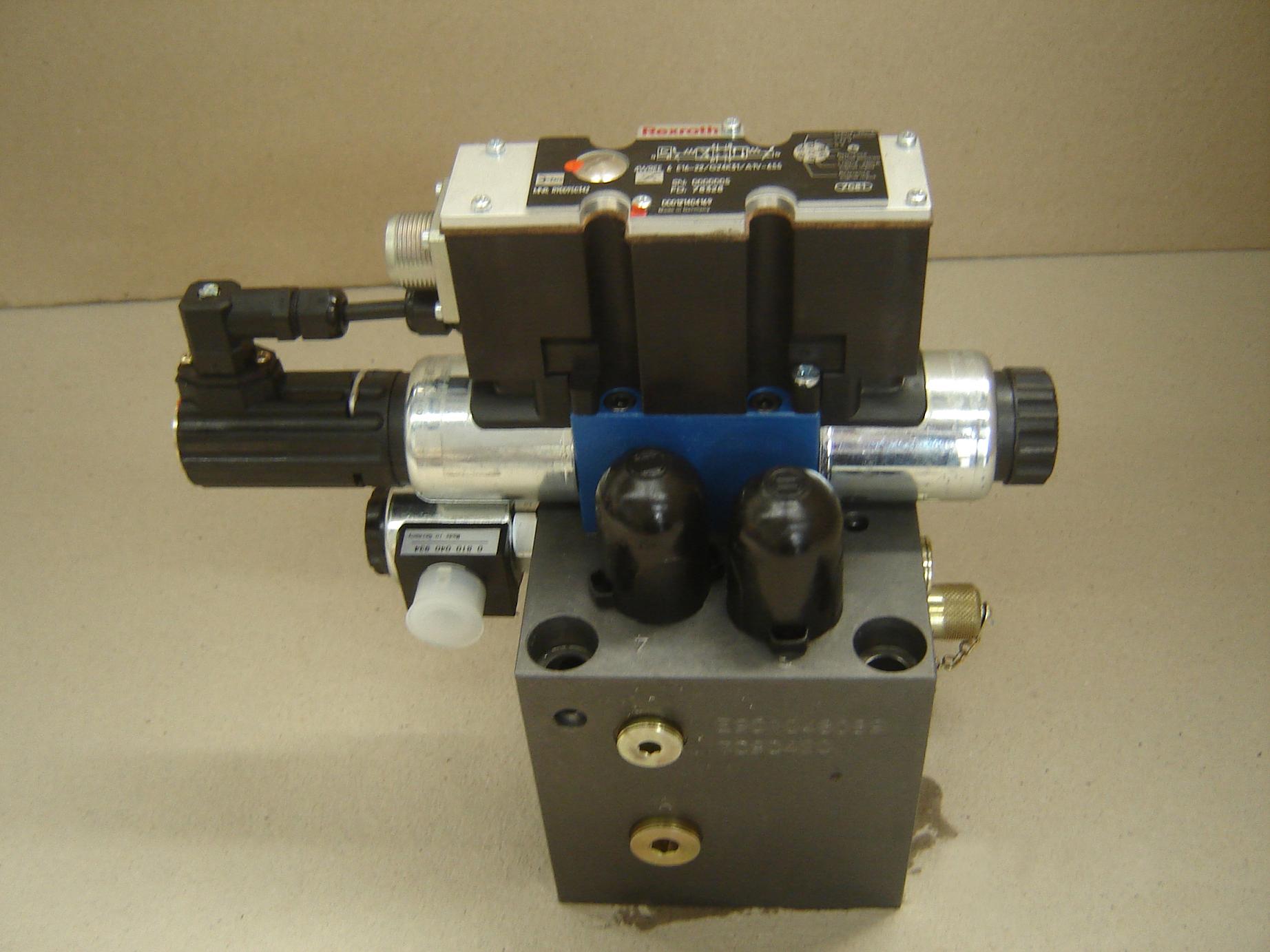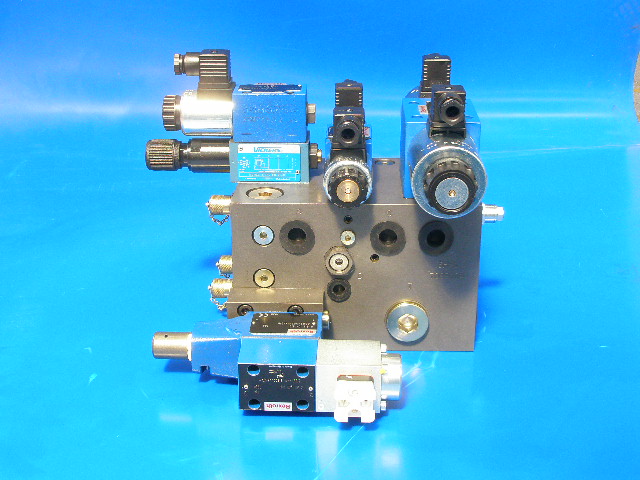 DA52S CNC controller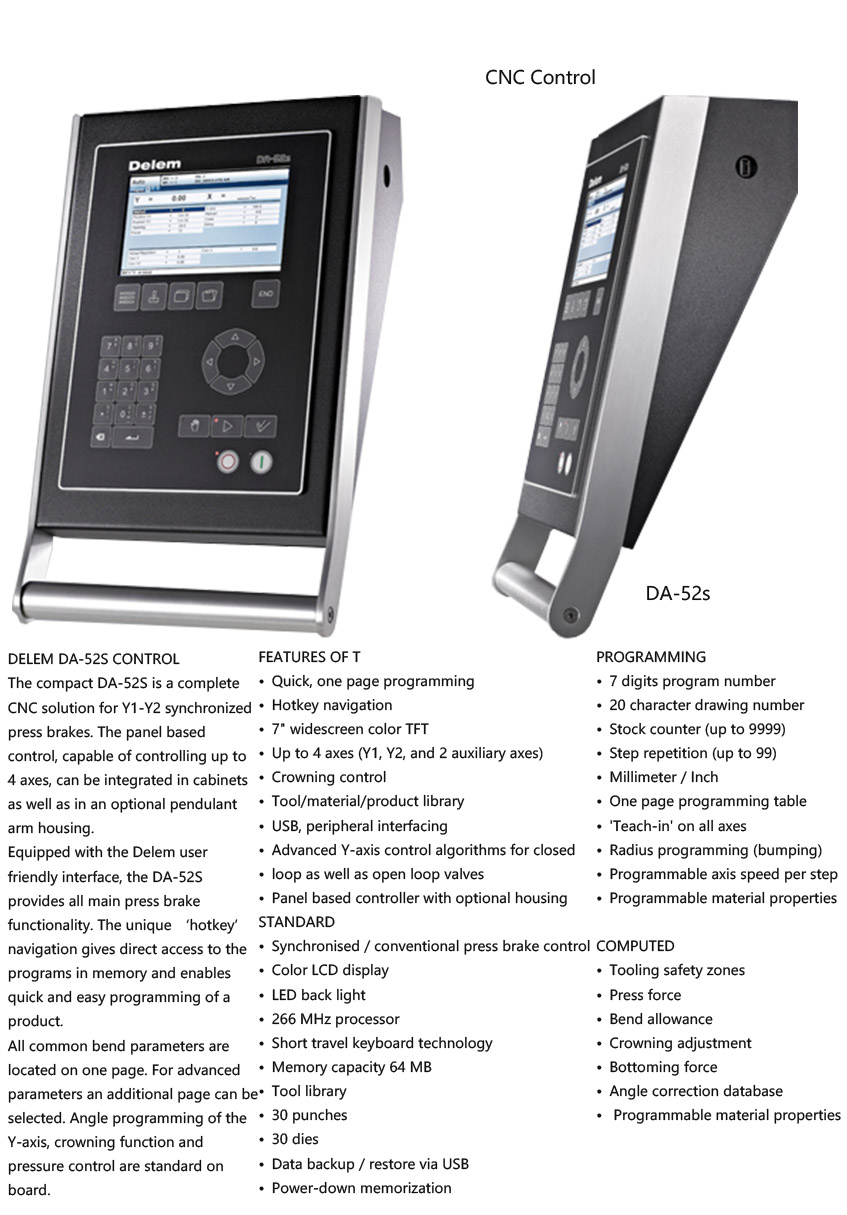 Back gauge( X axis)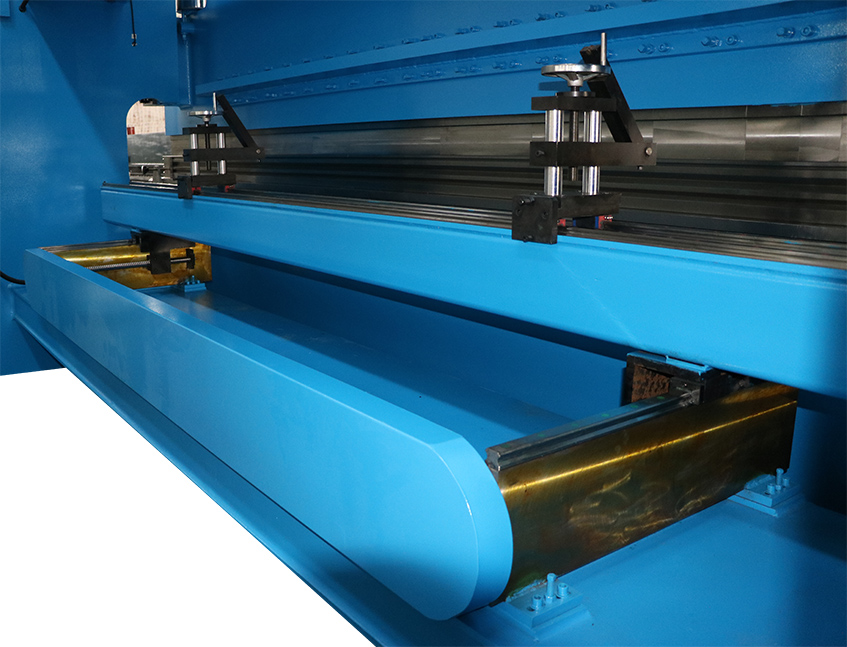 Automatic crowing table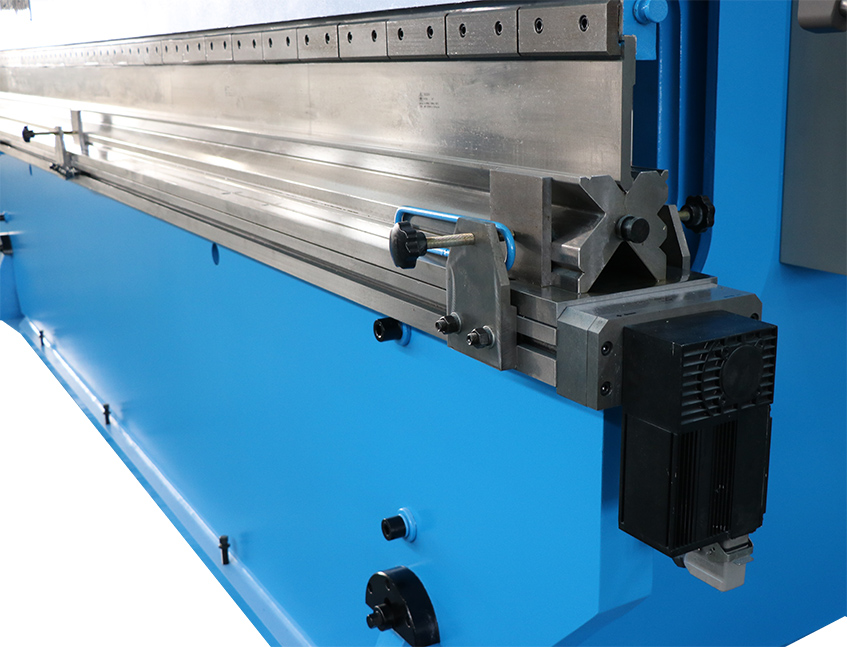 Punch & die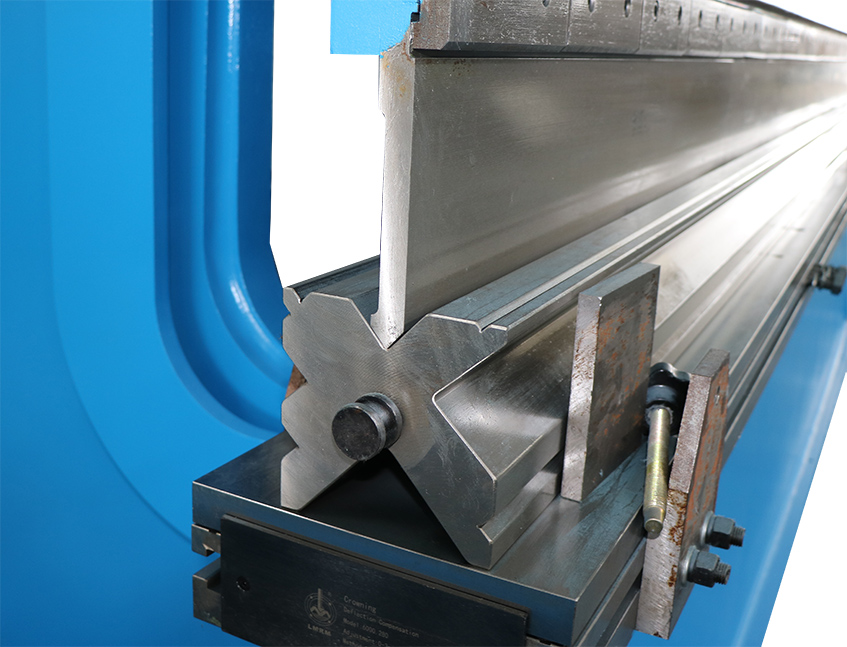 Optional of punch & die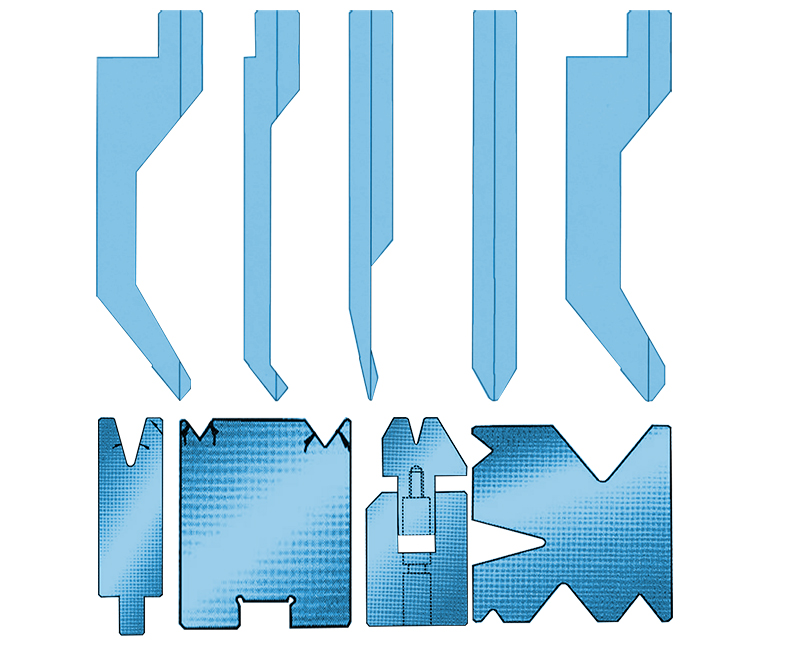 Main components
| | | |
| --- | --- | --- |
| 1 | Main electric components | SIEMENS & Schneider or OMRON |
| 2 | Main motor | SIEMENS BEIDE |
| 3 | Oil pump | SUNNY |
| 4 | Valve | BOSCH-REXROTH |
| 5 | Seal | Parker |
| 6 | CNC controller | DELEM—DA-52S |
| 7 | Synchronous control | DELEM |
| 8 | Light encoder | HEIDENHAIN |
| 9 | Linder guider | ABBA |
| 10 | Ball screw | ABBA |
| 11 | Servo driver | ESTUN |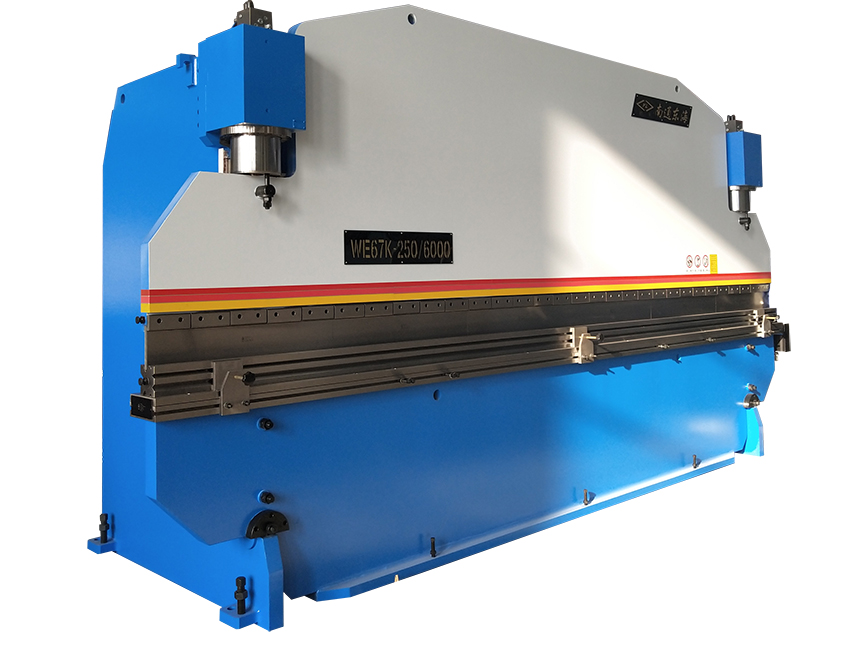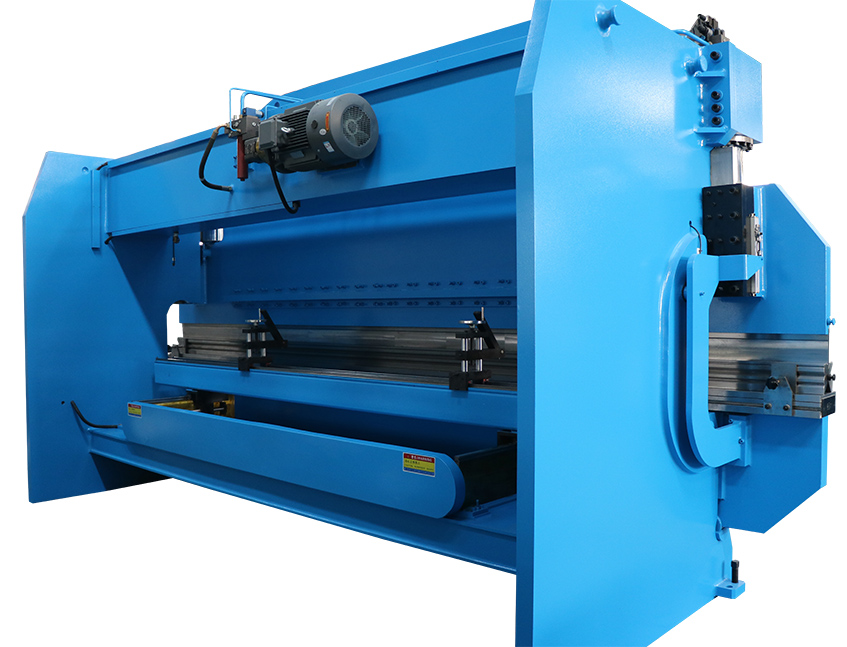 CNC press brake, hydraulic press brake, plate bending machine, hydraulic bender, bending machine, electric-hydraulic synchronous, Y1-Y2-X axis,PRESS BRAKE