W11TNC-20x6000 Plate Bending Machine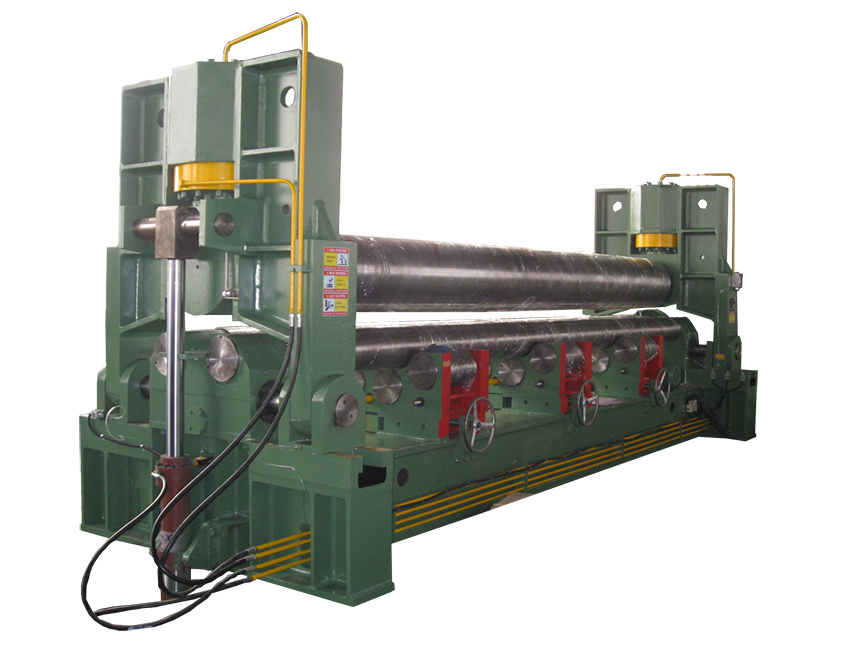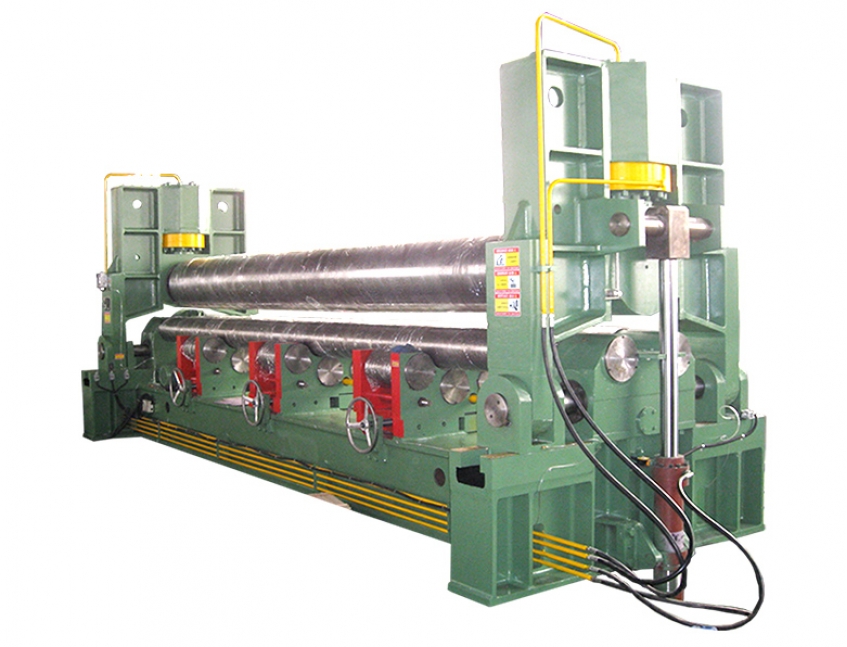 Parameters
Pictures
You May Like
Inquiry Now
W11SNC-20x6000 Plate Bending Machine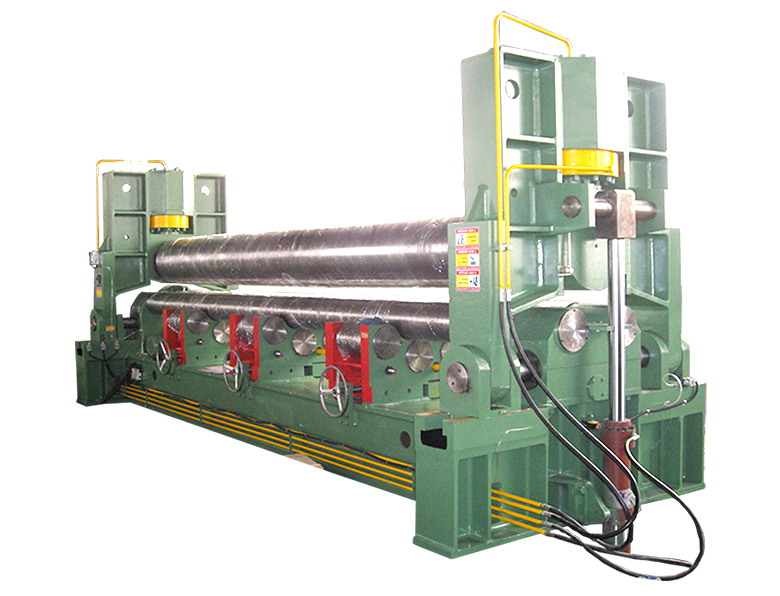 W11TNC 3-roller Plate Bending Machine is a kind of double pinch plate bending machine. The top roller is hydraulic driving. The top roller is vertically and horizontally adjustable, and the two lower rollers are fixed. All of the rollers in alloyed steel are induction hardening and heat treatment. All of the rollers will be grinded and polished after induction hardening treatment.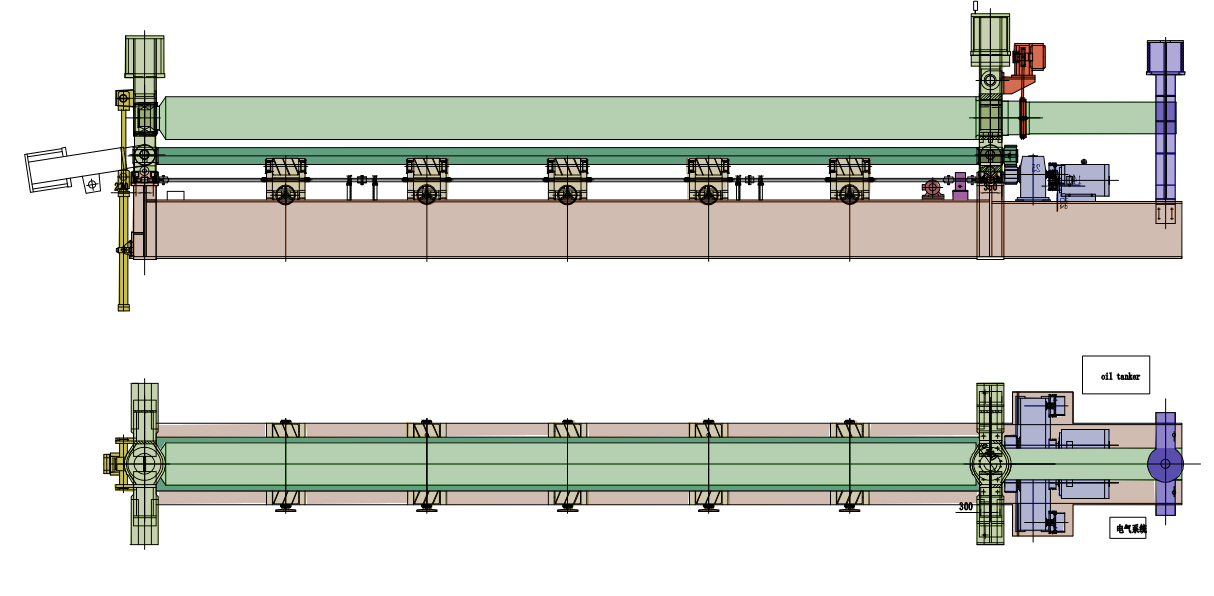 Features
▲electronic parallelism control system
▲rollers synchronization and balancing control fully electronically controlled
▲top roller hydraulic driving, can be vertically and horizontally adjustable.
▲anti-friction material in sliding area
▲instantaneous brake for rollers rotation for high safety
▲reversal side hydraulic driving
▲Mobile control panel station, with low voltage control
▲Mobile control push-buttons, convenience for operator
Upper roller device
▲Material: 42CrMo
▲Treatment: thermal refining, forging
▲Hardness: HB260-300
Lower roller & horizontal moving device
▲Treatment: thermal refining, forging
▲Hardness: HB260-300
Lower roller sliding bearings adopt SF-1 self-lubrication material.
Horizontal shift device composed of level movement motor, worm wheel worm pole box;
Supporting roller device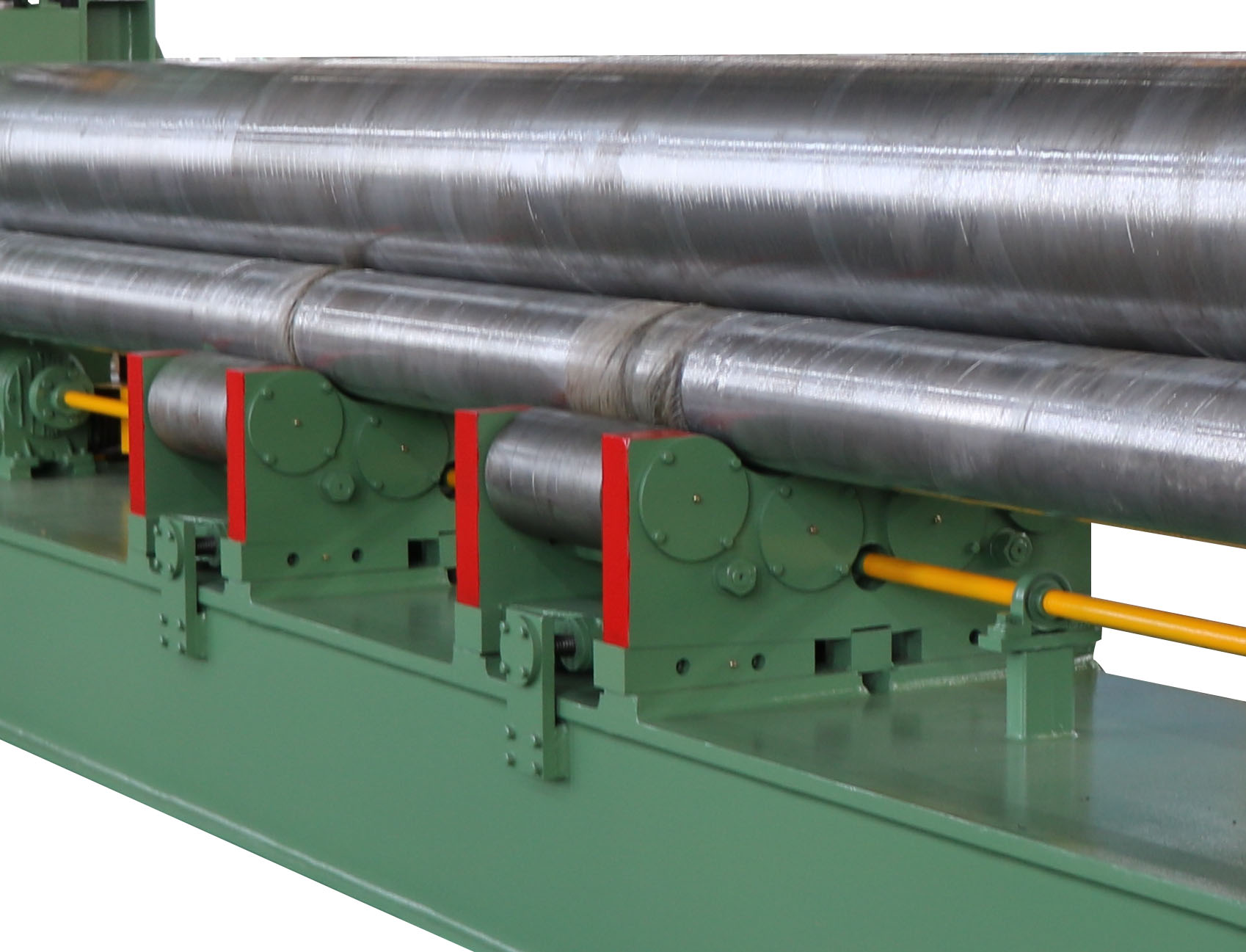 ▲Composed of screw pole device, leaning device and supporting rollers
▲It can be adjusted up/down according to the different plate thickness
▲ Material:45# steel
▲Treatment: thermal refining, forging
▲Hardness: HB190-220
Drive device
It's composed of main motor, belt, gear reducer box, electricity and break device.
Hydraulic unit
The hydraulic unit is placed on the side of the press and connected to it by flexible high pressure hoses and a multi-signal electrical connection. The unit consists of one main pump for pressing action, combined with an oil tank and filter unit.
▲Max. pressure: 19.5MPa
▲Valve brand: YUKEN
▲Overflowed valve to supply the protection
Control unit
The control panel is separated from the main structure for convenience of operation. The panel consists of a number of push buttons and emergency stop. Moving control buttons to be supplied with the machine
▲PLC: OMRON
▲Colorful Touch screen
▲All kinds of interlock
▲Different kinds of breakers/thermal relays to protect the whole system from the over electricity
▲Limit switches to control the moving strokes, such as horizontal/vertical movement.
▲Moving control buttons
Reversal side
▲Hydraulic drive
▲The reverse and reposition of the reversal side are set respectively the upper and lower limit switch as terminal protection.
▲The other actions can be operated only after the reversal side completely repositioned.
The reversal is composed of sliding pillow and reversal cylinder. It will be driven to turn over so that the fined round work piece can be took out.
Conical bending
The W11SNC series universal plate bending machine can be used to bend the conical shape material by the help of the conical bending device.