YMG28 series double actions metal drawing press machine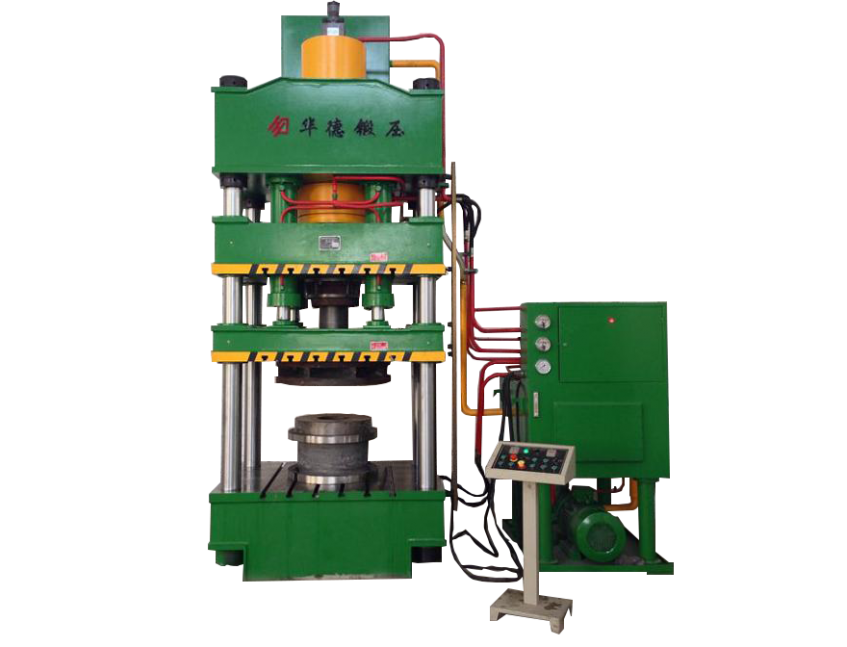 Parameters
Pictures
You May Like
Inquiry Now
YMG28-series double action hydraulic press machine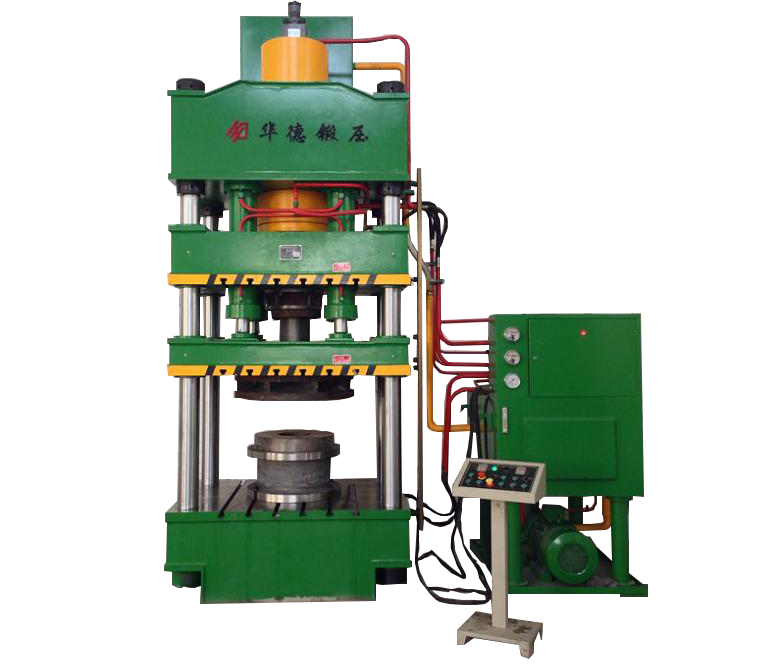 The YMG28 series hydraulic double action press machines are widely used for deep drawing processes.
It's most suitable to use for the following field:
Different kinds of containers: stainless steel containers, aluminum containers, pressure containers, kitchen sink,
Automobile parts: bodywork, oil tanker, brake disc, chassis, bumper, etc
Kitchen utensils: sink, pot,
Automobile parts: stamping parts and vehicle bodyworks
Main features:
--Widely used for sheet metal deep drawing process
--main structure is steel welded, heat treatment to remove the inner stress, with high rigidity and stability.
--Cartridge valves widely used for hydraulic system, reliable, durable and less hydraulic impact.
--Independent electrical control system, reliable, audio-visual and very convenient for maintenance, main electric components are SEMENS.
--MITSUBISH PLC control the actions.
--Centralized button control station.
--Operation choice inch-action and single action.
--Beam stroke range, pressure and press speed can be set according practical use.
--With pressure keep and time delay functions.
--hydraulic cushion is equipped at the work table.
--Bi-manual buttons operating system to improve the safety.
--Light curtain to be equipped to help to improve the safety during the pressing period.
ion. The unit consists of one main pump for pressing action, combined with an oil tank and filter unit.
Optional choice:
--Moving table
--Oil cooling system
--beam locking system
--beam-support-rod
--mould protection system
--oil tanker placed on crown
--H-frame structure
NO
Specification
Unit
YHD28-40/63
YHD28-63/100
YHD28-200/300
YHD28-315/400
YHD28-500/800
YHD28-400/630
YHD28-630/1030
YHD28-1200/2000
YHD28-2000/2600
1
Rated force
KN
630
1000
3000
4000
8000
6300
10300
2000
26000
2
Drawing force
KN
400
630
2000
3150
5000
4000
6300
12000
12000
3
Blank-holder force
KN
300
400
1000
800
3000
2300
4000
8000
6000
4
Knock-out force
KN
190
190
400
630
1000
1000
2000
4000
1000
5
Max. pressure
Mpa
25
25
25
25
25
25
25
25
25
6
Drawing slider stroke
mm
500
600
700
800
1000
800
1300
1350
2000
7
Blank-holder slider stroke
mm
300
300
400
400
1000
800
1300
1350
2000
8
Drawing slider size
L-R
mm
560
720
1000
1260
3000
1400
1900
2000
2000
F-B
mm
500
580
900
1200
2200
1400
1500
1950
1800
9
Blank-holder slider size
L-R
mm
560
720
1000
1260
3000
1400
2600
3000
3500
F-B
mm
500
580
900
1260
2200
1400
2200
2500
3500
10
Work table size
L-R
mm
560
720
1000
1260
3000
1400
2600
3000
3500
F-B
mm
500
580
900
1200
2200
1400
2200
2500
3500
11
Daylight of drawing slider
mm
1100
1300
1400
1500
1700
1800
2000
2600
4500
12
Daylight of Blank-holder slider
mm
700
800
900
1000
1150
1800
2000
2400
4500
13
Drawing slider speed
Approaching
mm/s
120
120
100
100
100
100
100
100
100
Pressing
mm/s
20
12-14
15
10
12
12
10-12
10
10
Returning
mm/s
100
120
80
60
70
100
80
80
80
14
Overall dimension
L-R
mm
2500
4000
4000
4500
5800
5800
5700
7000
8000
F-B
mm
1500
2000
2000
2800
3000
3000
2800
2800
3800
H
mm
3200
4100
4400
4600
5500
6400
7400
9500
8800
15
Motor Power
KW
5.5
7.5
22
2x18.5
2x22
4x22
4x37
4x37
4x45
16
Pump
L
10
25
80
2X63
2X80
4X80
4X160
4X160
4X250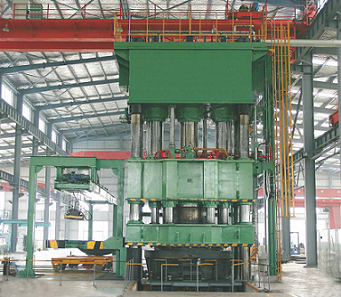 Application
--Suitable for all deep drawing processes, especially for the following fields;
--Containers: stainless steel, aluminum, vitreous enamel tub, pressure container ,stainless steel kitchen sink;
--Large sized vehicle bodywork and stamping parts;
--Various moulds tryout;
--Tractor, motorcycle, aircraft and aerospace industry
--dish pressing, dome