QC11Y-12x2500 Hydraulic Guillotine Shearing Machine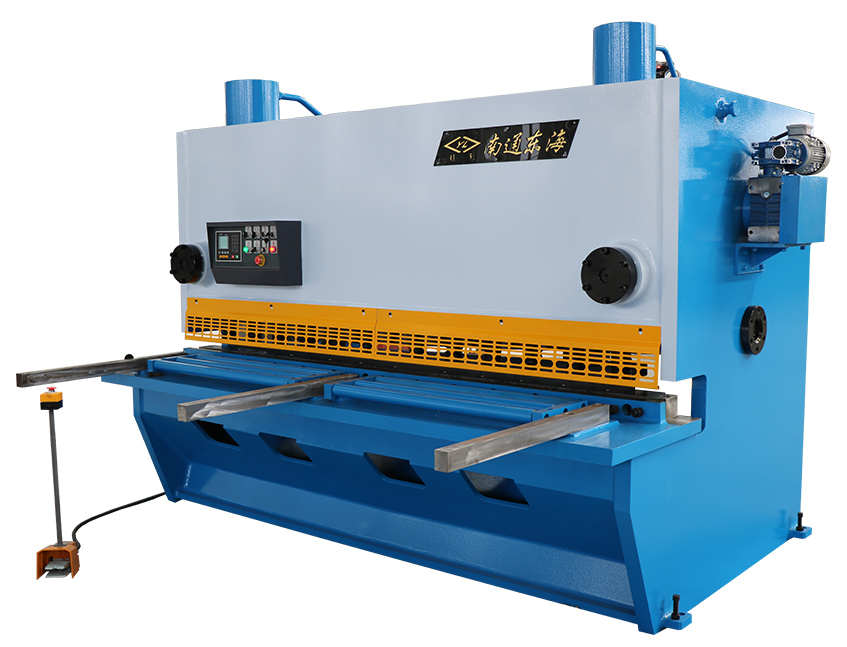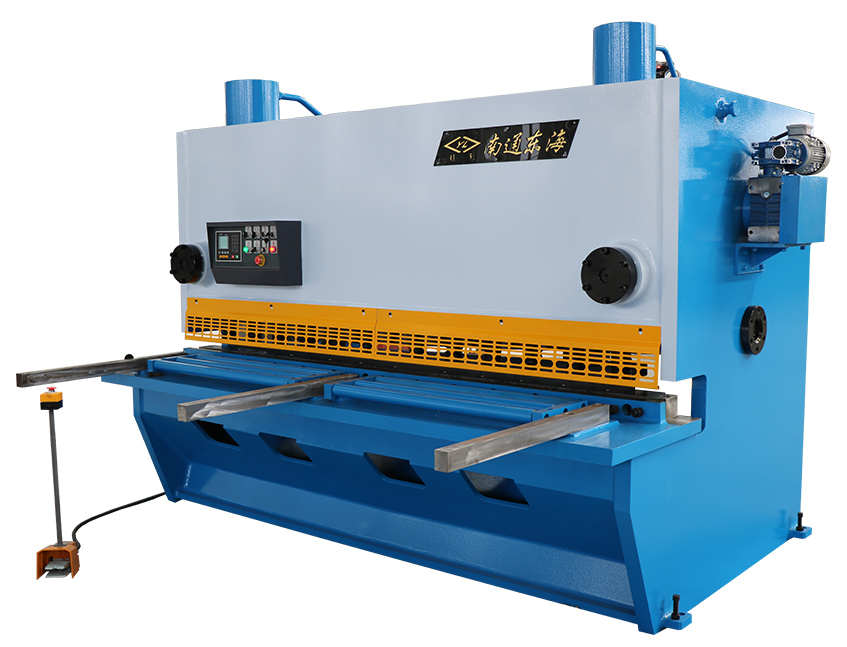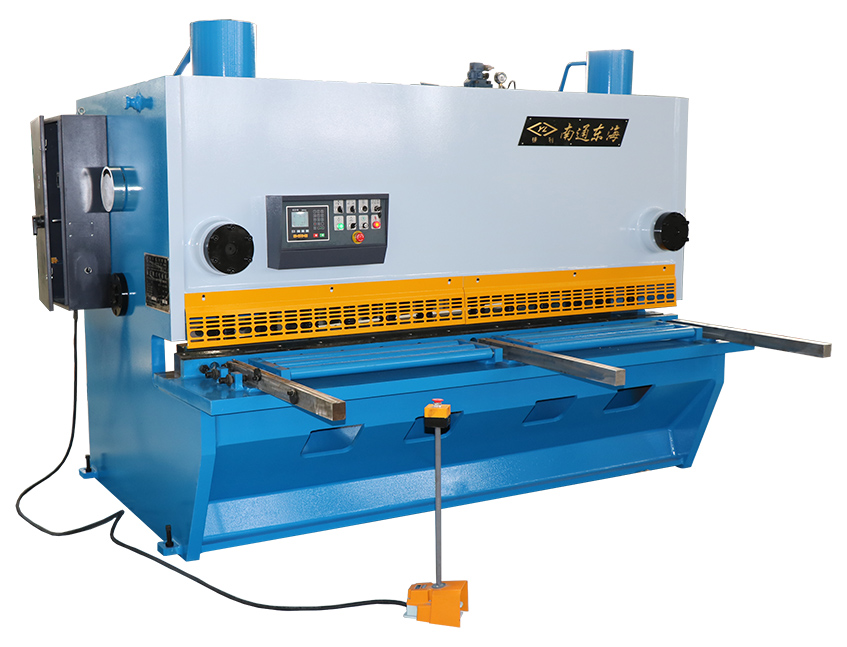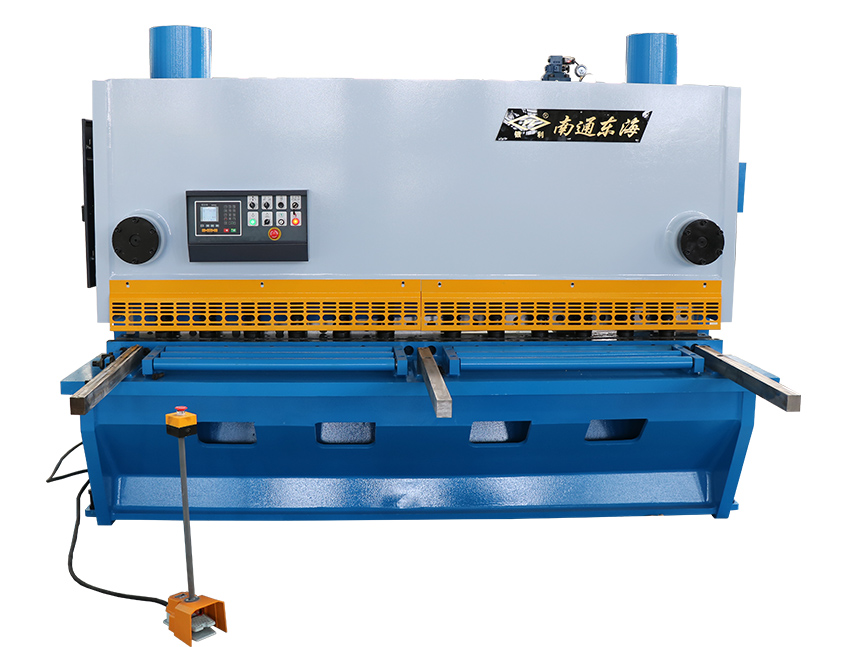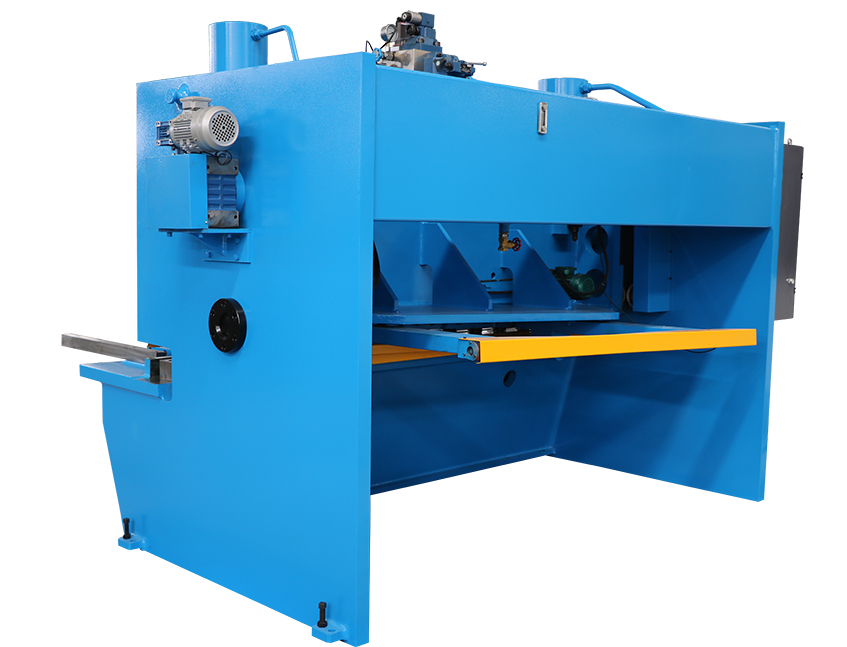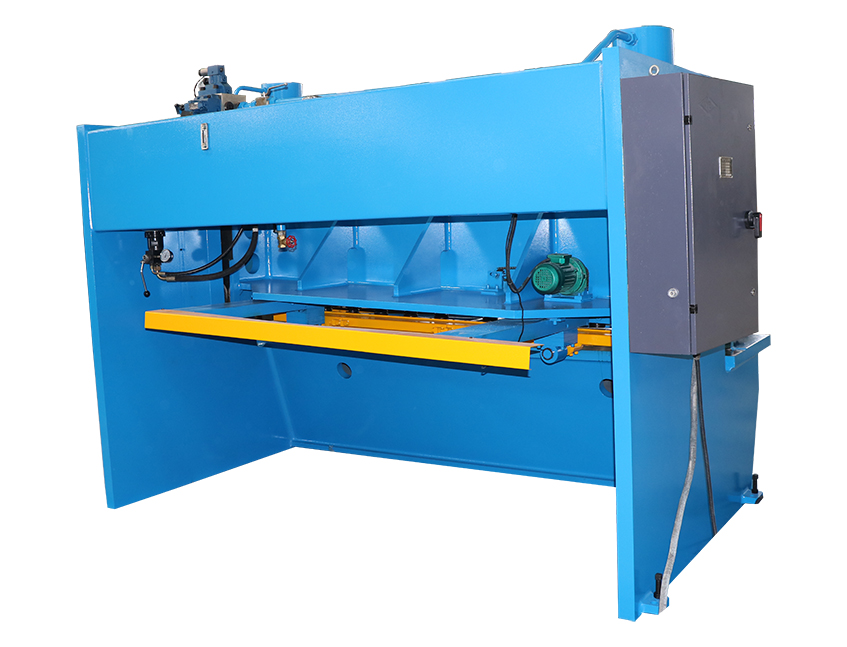 Parameters
Pictures
You May Like
Inquiry Now
QC11Y-12x2500 Hydraulic Guillotine Shearing Machine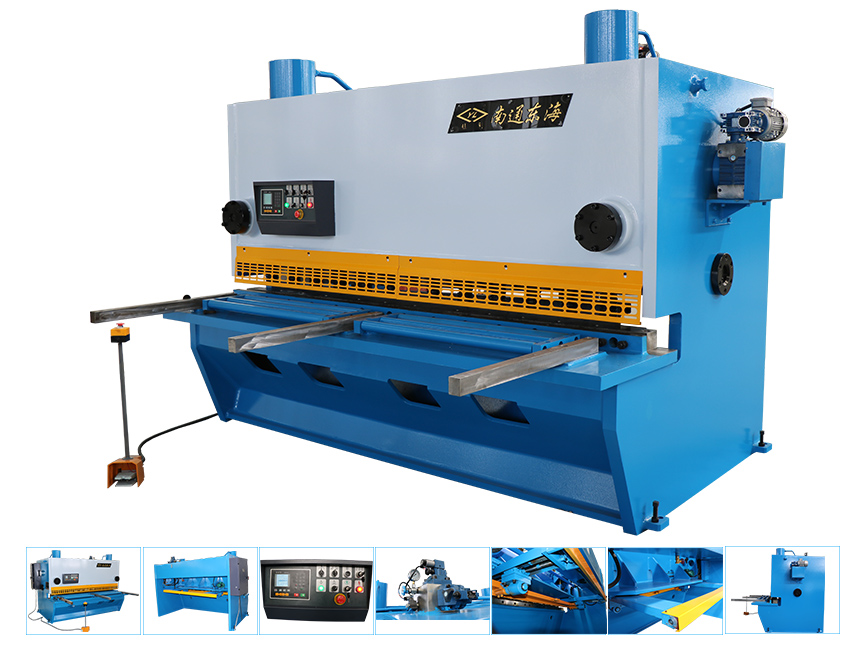 | | |
| --- | --- |
| Model(QC11Y) | 12x2500 |
| Shearing thickness (mm) | 12 |
| Shearing width (mm) | 2500 |
| Cutting plate tensile strength N/mm² | 450 |
| Shearing angle (°) | 0.5-2.0 |
| Back gauge range (mm) | 20-800 |
| Blade length (mm) | 2600 |
| Throat depth (mm) | 80 |
| Blade material | 6CrW2Si |
| Main motor power (KW) | 15 |
| Oil pump( L/min) | 40 |
| Stroke (n/min) | 9-25 |
| Length (mm) | 3270 |
| Width (mm) | 1900 |
| Height (mm) | 2120 |
Character
▲ Variable Rake Angle Design Machines.
▲ Motorized Rake angle adjustment.
▲ Low noise & smooth operation gives higher efficiency of operator.
▲ Less power consumption.
▲ Better safety for operator and machine.
▲ Front sheet support.
▲ Squaring arm with steel rule for front gauging.
▲ Hardened Transfer bars mounted on table.
▲ Hold down cylinders.
▲ Foot pedal with emergency stop
▲ Strokes can be controlled according different shearing length
▲ Four edge 6CrWi2Si Blade suitable to MS & SS.
▲ Stroke counting on screen.
▲ Fast production on smaller jobs.
--E21S NC controller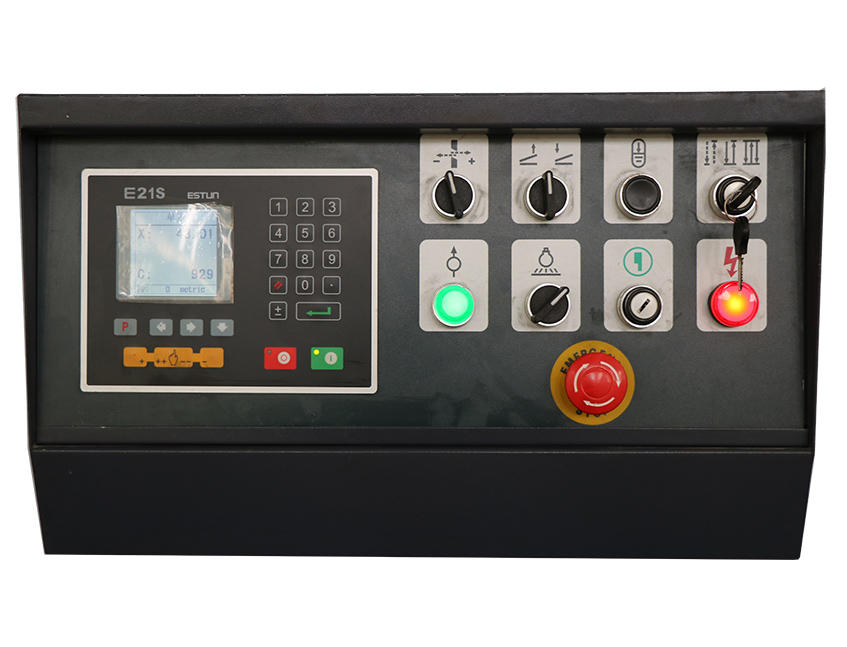 --The cutting beam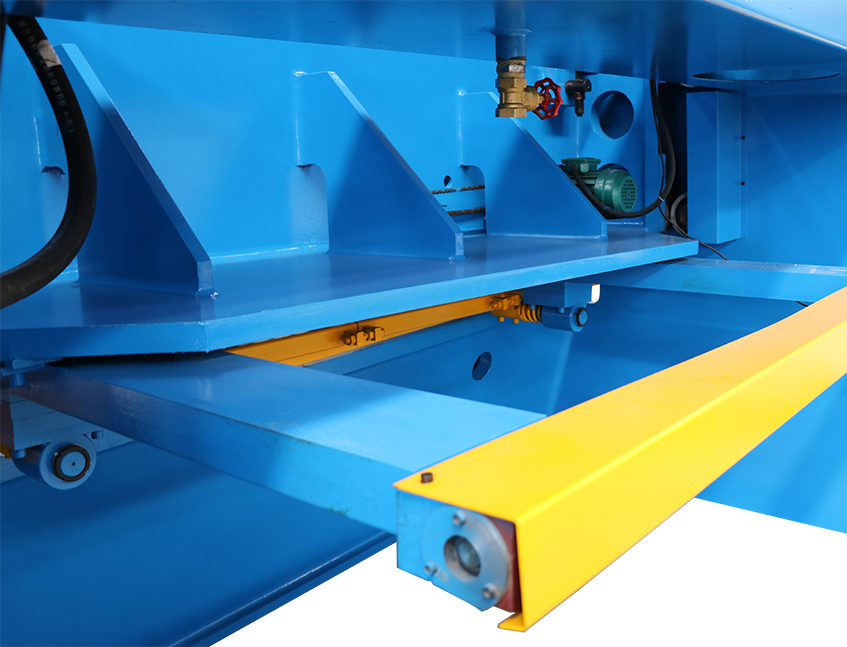 The up-and down moving part of the machine is called the cutting beam. The cutting beam is a steel welded structure, with high rigidity and stability. The movement is obtained by two hydraulic cylinders. The cutting beam is guided by special roll bearings, three roller bearings to fix the cutting beam to let it move up and down vertically in high precisions.
The oil tanker& The cylinders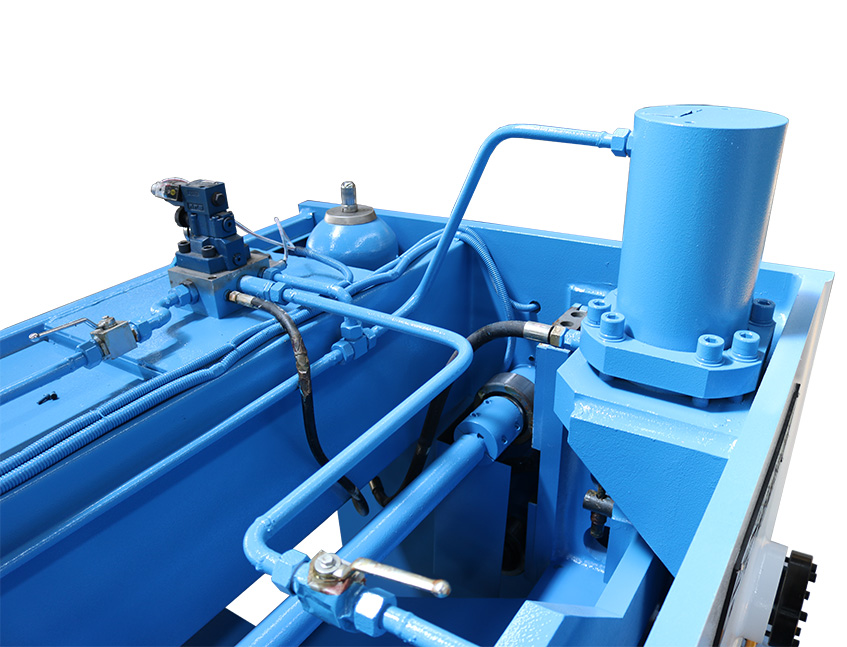 The oil tanker is at the top of the machine, connected to the two uprights. The oil-level can be checked by looking through the sight glass. The oil-level glass must be filled almost to the maximum level. Different oil qualities should never be mixed, as this may set off a chemical reaction.
The hydraulic cylinder mounted on the top of the frame, the piston is connected to the cutting beam driving the beam and delivering the rated cutting force power.
The cylinder housing is made of cast iron or steel. The hardened and ground piston is guided on synthetic slides. The piston is connected to the cutting beam by means of a hinge joint.
The hydraulic system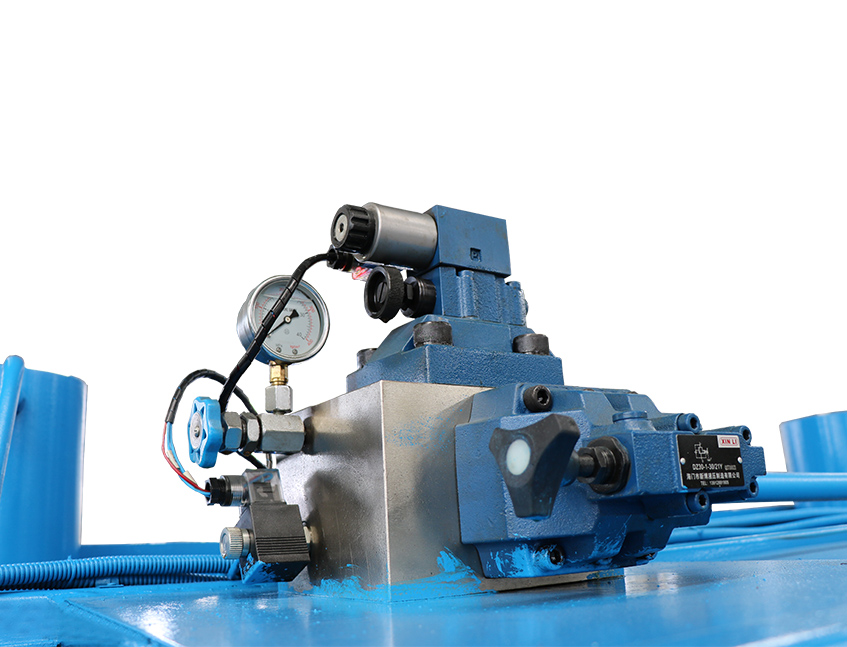 The hydraulic group is situated at the top of the oil tanker and connected to the other part by flexible high pressure hoses and a multi-signal electrical connection. The unit consists of one main pump for pressing action, combined with an oil tank and filter unit.
All hydraulic pipes and hoses are suitable length and be mounted onto the mechanical structure with sufficient and adequate clamping devices. All connections are (easy) accessible and tested for leakage. Hoses are kept clear of edges to avoid unnecessary wear.
The back gauge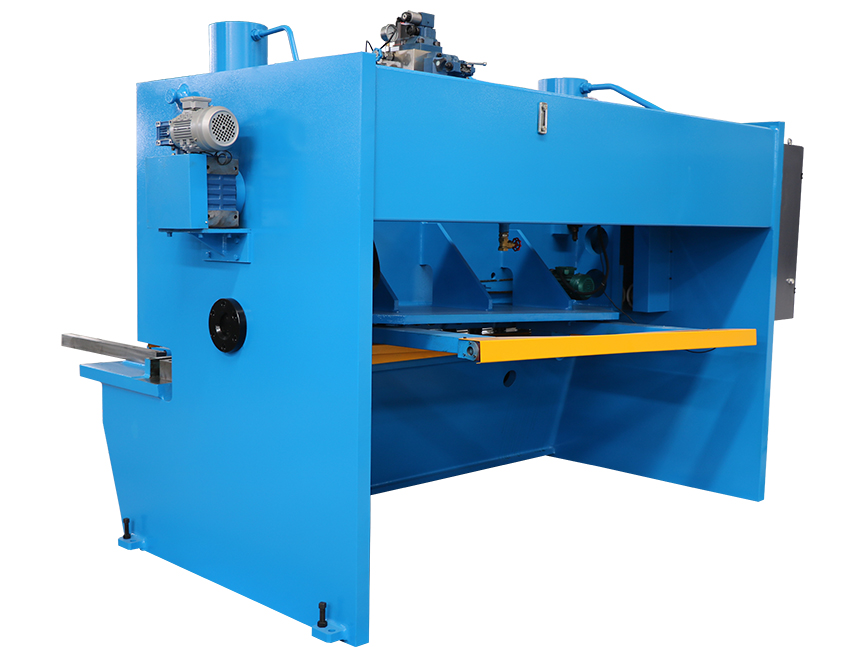 The back gauge is movable and driven by an electrical motor, controlled by the two buttons on the control panel at the front of the machine.